I don't know about you, but as the summer ends, I start thinking about the busyness of autumn. My attention to healthy habits starts to wane sometimes. It's easier to get exercise and plenty of vitamin D triggering sunlight in the summertime. But, when the weather turns cold and life gets a bit more hectic, exercise needs to be more intentional. For me, that means it often doesn't happen. But, then I start feeling stiff and my back hurts, reminding me to get out for a walk or make sure I get to my Pilates classes.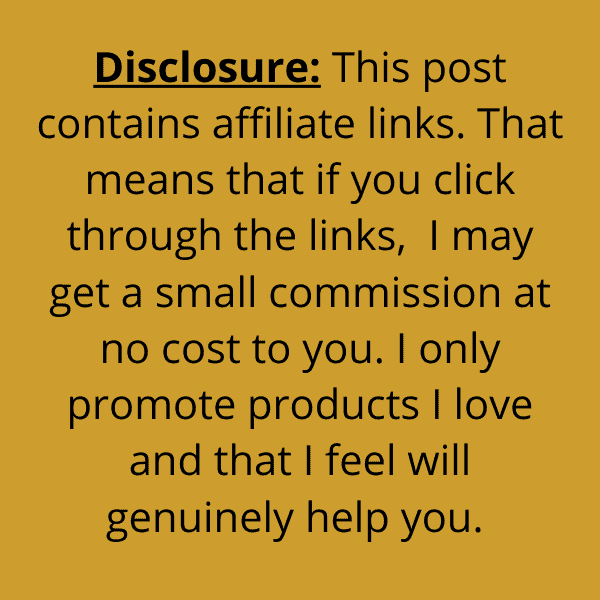 While cookouts and parties challenge my eating habits in summer, farmer's markets, summer salads, beach outings, and picnics encourage healthy eating. But now, I face several holidays that try to mess up any healthy eating plans I have. For me, the holidays pose challenges because I have life threatening allergies and I manage my chronic illness with diet. It's very discouraging watching everyone around me eat foods that I cannot enjoy and it tempts me to have some….just a tiny taste….And then, add in higher stress levels and poor sleep, and well, autumn can be the most unhealthy time of year. So, what can we do to combat this and end the year with healthy habits?
5 Healthy Habits to End the Year on the Right Foot
Sleep
We all know we need to get more sleep, but that's often easier said than done. Many of us get up before the kids and go to bed after 10pm. And, one of the worst habits we have is looking at screens right up until bedtime. I saw this unfold in my own home. My older son complained of difficulty falling asleep. After a bit of trial and error, we discovered that his habits of working at his computer and texting his friends late at night prevented him from falling asleep.
His younger brother's issues were not so easy to address and we found that he actually has a circadian rhythm disorder, probably from early childhood, that was exacerbated by puberty. Nothing but full spectrum CBD helped him (not even melatonin). Nevertheless, the effects of screens on sleep is well documented. So, the first step toward better sleep could be cutting off screen time at least 1 hour (preferably 2 hours) before bedtime.
Healthy Habits for Exercise
As homeschoolers, who has time to go to the gym? One year, we thought we'd attack this problem by getting a family membership to the local YMCA. Well, let's just say, great idea but not so great on the execution. We have also attempted family bike rides and hikes, inline skating on local neighborhood streets or trails, and just plain old neighborhood walks. For a little while, we did well, but inevitably, we lost steam and stopped doing it. But, exercise is so important! Thankfully, I discovered an affordable, at home exercise option that the whole family could do. Struggling with depression, low energy levels, or poor sleep? Exercise improves mental health. So, it's worth it to take some time to take a walk, follow a half hour online lesson, or something. It might be just the thing that helps the kids focus better and boosts your energy and mood.
Nutrition
While I've not always been consistent with exercise, my chronic health condition and my children's many food allergies demand attention to nutrition. However, as I mentioned, holidays pose a challenge and the temptation to cheat looms. Thankfully, one of the favorites at our holiday gatherings is a lacto-fermented food we call "Dilly Carrots." They're basically pickled carrots and all the kids love them! Check out some other ways to get kids to eat their vegetables. Eating a variety of fruits and vegetables and a diet higher in protein and fat helps children with ADHD manage their symptoms, too. Paying attention to nutrition and bringing some of your own healthy alternatives to holiday gatherings can go a long way toward keeping those temptations at bay. That is one of my personal strategies. I always bring a dessert that I can eat.
Healthy Habits for Brain/Mental Health
This healthy habit often gets overlooked. If we pay attention to sleep, exercise, and nutrition, our mental health often improves, too. But, we can still experience burnout, memory loss, and negativity. These symptoms cripple us. One of the best ways to keep our brains in shape involves learning new things. If we choose to learn alongside our teens, we homeschoolers can easily give our minds a workout. We also need to cultivate gratefulness even when we don't feel like it and develop a rich prayer life. These healthy habits not only keep our minds sharp, they keep us optimistic and reduce stress.
Another thing we can besides cultivating gratefulness and embracing lifelong learning is to learn how to say no to toxic family relationships. This one is really hard, but absolutely necessary for positive mental health. While we need to forgive, we do not need to keep reopening wounds and allow that person to continue to hurt us. If you have an abusive family member, consider spending your holiday gatherings at home or with close friends.
Outdoors
Getting outside and embracing a digital detox might just be the most important healthy habit. Preparing a garden or (gasp!) raising chickens brings an educational, intentional focus to that outdoor time, although fall and winter is of course, not the time to start this. While I've never raised chickens myself, I know a few families who do (in Chicago, no less!) and they have been blessed by their experience. Instead of chickens, we have planted a large garden several years in a row. I can say that gardening has played an important part in helping my children understand where food comes from and the complex ecology that surrounds us. Early fall offers a harvest and perhaps hoop gardening. It is possible in some areas to garden almost year round.
We have also always made time for the wild outdoors, visiting our forest preserves several times a year. Get outside and experience the health benefits God provides to us. In these colder months, you might try winter nature study ideas. Of course, you can also combine outdoor time with exercise in the form of snowshoeing, skiing, skating, snowboarding, hiking, and sledding.
These healthy habits may sound pretty basic, but it's amazing what a big impact they make on overall health. Embracing just these five areas will go a long way toward preventing illness, especially chronic illness. And, they will improve your life!