Being grateful comes easily when hubby receives an extra bonus at work. Or, when everyone enjoys good health for awhile and friends visit often. The car runs well and we avoided purchasing a "lemon." But what about those years when hubby works overtime and instead of a raise, he gets a pay cut? Or, little Susie fights you about every. little. request. while Johnny catches every illness floating through the air. All of us have times when we struggle with being grateful.
Sometimes the season of catastrophe lingers for years. If we're not careful, we can slip into a state of despair, resentment, and bitterness. Let me share with you a time in my life when I struggled with being grateful. I really felt I could not take one. more. thing.
This year, I don't feel like being grateful
I don't think all these events happened in the same year, but they sure happened close together. It felt like it all happened at the same time.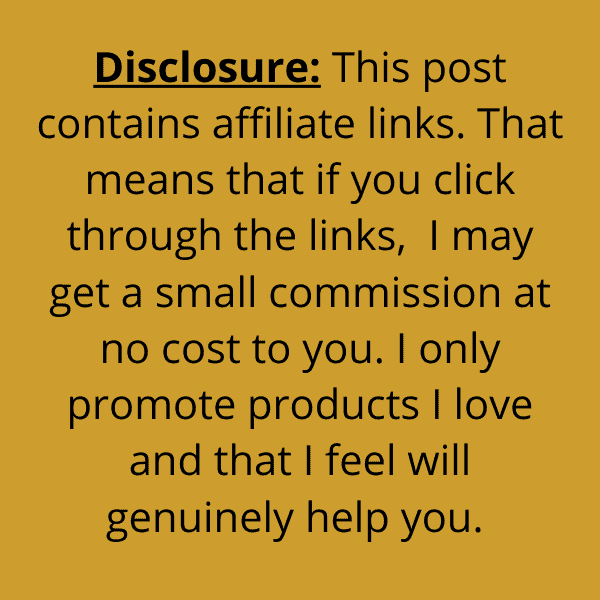 A debilitating illness
First, I couldn't move my neck and the pain in my back hurt so much nothing helped. After several weeks, I visited two massage therapists only three days apart. That helped a little. I tried over-the-counter pain medications (something I never do). No help there. Finally, after suffering for several months, I visited my conventional doctor and she referred me to a rheumatologist.
I received a diagnosis of fibromyalgia, a mysterious chronic illness that some doctors don't even believe exists. It is a life sentence of whole body pain with no cure. Being me, I refused drugs. After watching my mother suffer for years using prescription drugs and, being a trained herbalist, I knew there was a better way. (Spoiler: I later discovered how to put it in remission and currently live mostly pain-free). You can read more about what God is teaching me through this HERE. Some of the things I currently use to manage my illness are: Migraine Support, Frankinsense, D-Ribose, Pilates, and an AIP Paleo Diet.
Then, troubles at work
Then, all of my husband's support staff at his job disappeared within a few months with no replacements. His employer left him doing the job of three people with no raise in pay. Meanwhile, other people in his department left at 4pm and seemed to need more tasks to do. His director made overtures about "team spirit," but no redistribution of work occurred. Instead, he started coming home 2 hours later than usual.
Kid troubles, too
At home, my little boy's meltdowns flared up and 2-3 times per week, I found myself struggling with him (yes, even while I dealt with my own debilitating pain). At the same time, one of his sisters literally shook with fear and uncontrollable sobbing whenever one of these fits occurred. The other sister argued with me regularly, trying to wear down my resolve. His brother received a diagnosis of severe dyslexia and the tester tried to pressure us to enroll him in a special school.
To top it all off, fibromyalgia pain worsens with stress. Needless to say, I asked myself, What do I have to be thankful for? Everything seems to be falling apart.
Adjusting my focus
Sometimes our circumstances result from our own poor choices. But what about those times when things just happen to us for no apparent reason?
Maybe we want to shake our fists at God and cry out, "Why me? I don't deserve all this! A good God wouldn't make me suffer like this!"
We see the glass as half empty with a slow leak in the bottom.
But, we miss the pitcher of sweet, life-giving water hovering just above us, ready to be poured. We simply need to change our focus. I needed to change my focus.
Being grateful means focusing on Jesus
Instead of feeling sorry for myself as though I ought to have health, wealth, and happiness just for being me, I needed to shift my gaze. I needed to surrender my expectations and embrace the truth of Jesus' words: I have told you these things so that in me, you may have peace. In this world, you will have trouble. But, take heart! I have overcome the world. John 16:33
He practically promised us suffering!
But, don't miss the rest of the promise:
Jesus has overcome the world.
We need to focus on the One who already overcame all the bad things that could ever happen to us.
Focus on his compassion
Hebrews 4:15-156 says, For we do not have a high priest who is unable to sympathize with our weaknesses, but we have one who has been tempted in every way, just as we are–yet was without sin. Let us then approach the throne of grace with confidence, so that we may receive mercy and find grace to help us in our time of need.
Just as he had compassion on the crowds when he walked the earth, he continues to extend compassion to us. He invites us to approach him and offers us mercy and grace for our time of need.
Focus on his peace
John 14: 27 says, Peace I leave with you; my peace I give you. I do not give to you as the world gives. Do not let your hearts be troubled and do not be afraid.
Our peace is not found in the things that the world says bring peace. We find peace when we leave our troubles at the foot of the cross and let Jesus deal with them. Remember, He has already overcome all our troubles. He knows our thoughts and actions and the thoughts and actions of others. In all things, God works for the good of those who love him, who have been called according to his purpose. (Romans 8:28) Embracing this truth brings us peace.
Focus on his great love
Do you know how much God loves you? Do you understand that he loves you so much that he might just allow some bad things to happen to you to force growth in your life?
Romans 8: 38 says, For I am convinced that neither death nor life neither angels nor demons, neither the present nor the future, nor any powers, neither height nor depth, nor anything else in all creation, will be able to separate us from the love of God that is in Christ Jesus our Lord.
Ephesians 3:17b-19 says, And I pray that you , being rooted and established in love, may have power, together with all the saints, to grasp how wide and long and high and deep is the love of Christ, and to know this love that surpasses knowledge–that you may be filled to the measure of all the fullness of God.
He loves you more than you will ever comprehend. Who else would be willing to die in his enemy's place?
Focus on his power
Our Lord Jesus Christ is above all things. Not some. All. Paul prayed that the Ephesians would know this all encompassing power. He prayed that they would know the hope to which he has called you, the riches of his glorious inheritance in the saints, and his incomparably great power for us who believe. That power is like the working of his mighty strength, which he exerted in Christ when he raised him from the dead and seated him at his right hand in the heavenly realms, far above all rule and authority, power and dominion, and every title that can be given, not only in the present age but also in the one to come. And God placed all things under his feet and appointed him to be head over everything for the church (Ephesians 1: 18-23).
Colossians 1: 15-17 says that He is the image of the invisible God, the firstborn over all creation. For by him, all things were created; things in heaven and on earth, visible and invisible, whether thrones or powers or rulers or authorities; all things were created by him and for him. He is before all things, and in him all things hold together.
Certainly he clutches us in his mighty hand and holds power over our circumstances. He rules our yesterday, our today, and our tomorrow. Jesus knows and works everything out for his glory.
Look for the silver lining
No matter what happens to us, something good can come of it. Whether we receive a diagnosis of cancer or whether we receive a pink slip, God still works for our good. We need to ask ourselves some questions.
What is God teaching me through this? Or, what can I learn from this?
God uses trials to strengthen our faith and mold us in His image. Like a good father, he disciplines us and teaches us through difficult people and difficult situations. Our character is far more precious to Jesus than making us comfortable.
How can I glorify God in my circumstances?
Sometimes God uses our pain to draw others to himself. The way that we talk about God and our problems speaks volumes about our relationship with him. Do we bring attention to ourselves or to Jesus? Do we demonstrate our faith and trust in him during our trials or do we blame him?
How can I focus on being grateful through these difficult times?
We need to press on to attain the prize that Jesus has for us. Jesus went ahead of us and prepares a unique place for each of us. In Hebrews 12:1-2, Paul writes, Therefore, since we are surrounded by such a great cloud of witnesses, let us throw off everything that hinders and the sin that so easily entangles, and let us run with perseverance the race marked out for us. Let us fix our eyes on Jesus, the author and perfecter of our faith, who for the joy set before him, endured the cross, scorning its shame, and sat down at the right hand of the throne of God. No matter what we face, we can focus on being grateful for what lies ahead–the joy of the Lord.
Being grateful every day
Keep a daily gratitude journal
What about being grateful when our lives swell with blessings? While it's easier to give thanks, it's also easier to take God for granted. How can we practice being grateful everyday without it becoming trite? You can try a daily journal, in which you record events of the day for which you are thankful. These can include words people spoke to you that encouraged you, small kindnesses extended to you from friends and family, or something you observed that pricked your heart. I recommend avoiding the "usual" things like food, clothing, shelter. Think deeper. That's why a daily journal helps. Otherwise, we tend to overlook those small things that make a big difference.
Try a gratitude jar
The whole family can participate in this activity, but be careful! It easily degenerates into every slip of paper saying the same thing–"Thank you Jesus for my cat." You know what I mean. Instead of keeping a daily gratitude journal, each person can write on a slip of paper one thing that happened that day for which they are grateful. Use the same prompts as with the journal–small kindnesses, encouraging words, observations. At Thanksgiving, pull them all out of the jar and read them one by one.
Practicing being grateful, especially when we don't feel like it, can be challenging. But, when we change our focus, we find that gratefulness really isn't that hard after all.
And, check out these other Thanksgiving and gratitude helps!
As you learn to embrace gratefulness even when you don't feel like it, you can use these helps to instill an attitude of gratitude in your kids. There's unit studies, Scripture, and more here, so make sure you scroll through the list and pin your favorites!
Thanksgiving-themed activities and lessons
Do your kids struggle with being grateful? In this day and age of "instant gratification" it can be hard to teach them to actually be grateful, even when the answer isn't what we expect (or when). Use the Praise His Name! Thanksgiving Scripture Pack and these tips from In All You Do this month to encourage the entire family to be more grateful.
How will you celebrate Thanksgiving in your homeschool this year? This free printable activity pack is a great supplement to any of your plans, plus get inspired with other fun (and easy!) ways to learn about the holiday over at Blessed Homeschool.
Thanksgiving is a time for family, friends, food, and tradition. People gather with family and friends on the fourth Thursday in November to enjoy a traditional meal and to give thanks for life's many blessings. But where did this holiday originate? Find out in this History Behind our Thanksgiving Traditions from Homeschool On the Range.
Thanksgiving is a time of joy. Don't forget the music! You'll love the free Thanksgiving Music Lesson plus get a 28-page Big Pack of Thanksgiving Activity and Coloring Sheets from Music in Our Homeschool!
A lot of work goes into the Thanksgiving Feast and all too often, just after the pie, family members leave to head home. This year, we would like to offer an alternative to the quick finish. Instead, how about these five Thanksgiving Traditions from Geez, Gwen! that can bring your family closer together after the dishes are done.
Everything you need for a no-stress, low-prep Thanksgiving week mini unit study for all the kids in your family. Find out more over at Whole Child Homeschool
Thanksgiving is right around the corner, and you may be looking for homeschool activities and unit studies for the season. It's a great idea to change things up around the holidays, so Homeschool with Moxie is giving you some great inspiration to get you started.
Want to put together a Thanksgiving themed morning basket? This post from Heart and Soul Homeschooling shows you how and provides a list of great things to include so you can do a Thanksgiving unit study for morning time.
As you're planning fancy meals, entertaining extra guests and shopping the early sales, it can be hard to focus on offering fun, kid-friendly activities too. So, The WOLFe Pack made it easy by gathering a list of free Thanksgiving printable games and activities to help keep the kids entertained, happy and even educated. And the best part? No prep work required!
Can you find the 8 differences between each festive scene? This Spot The Difference Thanksgiving Day-themed packet from The Homeschool Cafe has vibrant and whimsical scenes, plus an answer sheet.
Teach your little one about the Thanksgiving story with these fun Thanksgiving themed resources from Simple Living Mama. There are lots of activities, free printables, and book ideas.
Other November themes
Did you know that teaching your kids how to use a gratitude journal can help them learn to be more thankful? This post from Homeschooling 4 Him will show you how to start a gratitude journal routine with your family.
You'll love this overall look at keeping learning alive while still having tons of fun during the month of November (and possibly into December!) from Hess UnAcademy.
If you've been looking for a free Native American unit study, this is it! This Free Native American Unit Study from With the Huddlestons includes EVERYthing you need for a full study with children of all ages and grades!
Celebrate a month of thankfulness this November with these simple and delightful morning time plans from Everyday Graces Homeschool. Cultivating a beautiful and seasonal home education experience has never been easier or more fun!
Thanksgiving is a special time to gather with far-away family and eat special food. If you have an Outside the Box Kid, it can be a time of anxiety with new and different people and foods. Inside Our Normal sharess how to make the best of the fall season and build a toolkit to make the holiday a success for your family.
Homeschooling during the holidays can leave you feeling crazy and stressed out. But it doesn't need to. Learn how to keep your sanity and enjoy your holidays over at Some Call It Destiny.