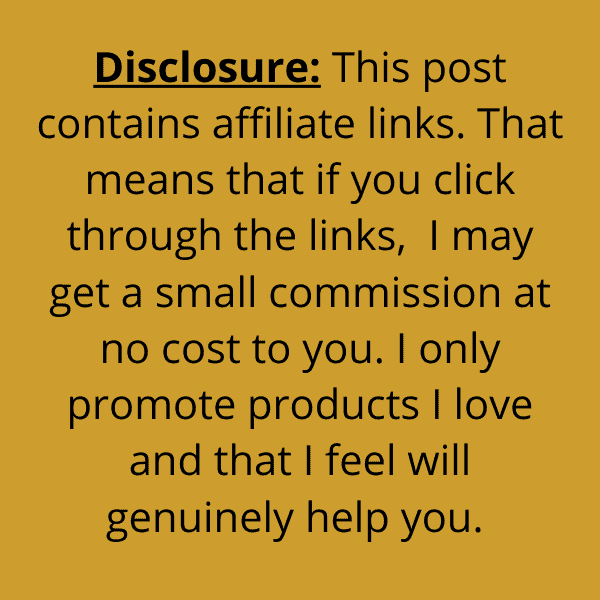 You might not think that unschoolers consider a homeschool supply list, but you should. There are certain things that just make unschooling easier and more fulfilling. We want to have enriching homes that encourage learning, so we need to stock them with particular supplies that promote curiosity, adventure, and a passion for learning.
The things you need in your homeschool supply list will depend greatly on several things. Take into account the ages of your children, how unschoolish you are, and how much online learning your children do. In the early years, I only allowed one hour of entertaining screen time. That meant that I had to have plenty of other resources available to help them learn and use their time for productive pursuits. And, I didn't use online learning until each child hit age nine or ten. So, my homeschool supply list includes lots of tools for learning. But, you weren't looking for a school supply list, were you?
My Homeschool Supply List for Up to Age 12
First, there's the obvious. Of course, we take advantage of back to school sales and stock up on pencils, pens, crayons, markers, glue, scissors, lined paper, notebooks, pocket folders (although not too many of these), binders, colored card stock, copy paper, and index cards. We also buy paperclips, rubber bands, push pins, staples and stapler, a pencil sharpener, a couple of rulers, and brads. But, what else?
File Folders and Milk Crate (or other portable filing box)
File folders are super useful. We've made games from them, used them instead of cardstock for certain projects, taped them together for temporary theaters, and of course, used them to organize work. The milk crate or portable file box is necessary for organizing each child's projects. Or, you can go with a bookshelf. But, it's hard to use file folders on bookshelves!
Not for doing geometry per say, but for making perfect circles, stars, and rectangles. It's hard to make a perfect circle without a compass and protractor. It comes in handy when you need to make your own game spinners or lapbook activities.
I love these waxy wonders. Clean, reusable, helpful for all sorts of things. Make 3-D creations or flat ones. My kids used them in their lessons, but also in their own projects.
Like WikkiStix, clay is indispensable for making models of things. This open-ended tool is not just for art. We've used it to create landform models, 3-D maps, Greek columns, cave formations, you name it. And, it's pretty clean. Make sure you get the non-hardening kind for long-lasting fun.
I had an enforced quiet time when my children were little. I highly recommend it. Stocking your home with any or all of these tools will help. They encourage ongoing stealth learning, infuse a fun alternative into the day, and give you some mom time.
Craft Supplies on My Homeschool Supply List
All of the following come in handy when you're doing history or literature studies. They also make great tools for personal projects. It's always better to have stuff on hand than to have to shop or hunt for items last minute. If we have to do that, sometimes we end up not doing the project.
Wood scraps
Paint, pastels, and/or watercolors and the nice paper that goes with them
Other craft supplies such as beads, buttons, felt, yarn, cloth scraps, etc.
Other random items in my homeschool supply list
Some of these items are going to sound a bit goofy and leave you scratching your head. But, hear me out. I've been doing this homeschooling thing for almost two decades, and all of these items have played a large role in our journey.
When my youngest grew out of clay and WikkiStix, I invested in a 3-D printing pen. It allowed my son to continue creating, but on a more sophisticated level. A 3-D pen produces finer, more detailed work than either of the other two options. But, it's not appropriate for small children. The tip can get pretty hot and the child needs to have fully developed fine motor dexterity and visualization skills to use it effectively. Otherwise, they just get frustrated and you get a pile of useless plastic strings.
One of the most useful things to have around for people who like to "do school" anywhere, is a lapdesk. This is super useful for writing in the car, playing games in the car or on a bed or couch, eating while watching videos (a favorite), or having a child-sized hard surface for creating something while being closer to the ground, as in this example. My teens also like it for doing school comfortably on their beds, as you can see.
Old sheets, boxes, and over-sized clothes
Absolutely necessary for re-enactments and building projects, pretend play, and a myriad of other possibilities. I love keeping open-ended objects around because of the potential for creative projects. These things enhance lessons for virtually no cost and provide hours of independent play, which is essential for optimal development.
Duct tape, especially in different colors
Just like sheets, boxes, and clothes, a variety of colored duct tape holds endless possibilities. Not only is it necessary for building projects, but itself can be made into interesting objects. Duct tape wallets, anyone? I've seen those for sale at craft fairs…
Blocks, Legos, Zometools, and/or other building toys
Almost any homeschool style uses one or more of these toys in lessons. Build model houses, create math concept demonstrations, use them as counters, physics models, the possibilities are limitless. I didn't even mention the creative, open-ended play possibilities these toys offer.
Library card
This goes without saying. Every homeschooler needs a library card. Period.
A good pair of hiking shoes
Hey, you're not staying in your house all the time, are you? Nature study as well is part of almost every homeschool. God' creation offers limitless teaching opportunities and who wants to learn it from a book when you can see it up close?
And most important in your homeschool supply list, some creative flexibility.
And, check out my other lists…
This homeschool supply list may seem short, but I have four other lists! Check out my math resources, language arts resources, science resources, and living history resources pages. Those pages include things like a microscope or GeoScope, insect nets, counting bears and a geoboard, plus, game recommendations and so much more.