Reading and writing skills are top-of-mind for most parents, and we homeschoolers are no different. That's why I compiled my favorite homeschool language arts resources below. While I generally promote a gentle approach to these skills, all children still need to read and write with excellence. When a child is ready to read, he can learn easily and quickly, as I discuss here. Writing is best taught after a child is reading well, as I discuss here.
When my children showed they were ready to learn those skills, I DID use some curriculum. (even though I'm really a Christian unschooler at heart.) I wanted an organized approach, but searched for tools that embodied my relaxed, unschoolish values. It's important to me that skills are learned in a meaningful, relevant way, especially since all of my children have special needs. In my list of favorite homeschool language arts resources, you won't find workbooks, drill, or memorization cards. I briefly tried online learning methods with my dyslexic sons (one severely so), but they didn't make the cut. All of the programs listed below stood the test of time and several children. So, here are my favorite homeschool language arts resources!
My favorite homeschool language arts resources for teaching kids to read
I do not recommend teaching children under six years of age to read unless they are showing signs that they are ready. Usually this means that they are constantly asking about letters and sounds and trying to sound out words themselves. They show great enthusiasm about learning to read and they will effortlessly learn to read quickly. Do not force a young child to learn if they are not ready. This will cause them undue stress and anxiety and, because it will inevitably be hard for them, they will learn to hate reading. Besides, who wants a four-year-old reading newsstand headlines at the grocery store and billboards on the side of the road these days?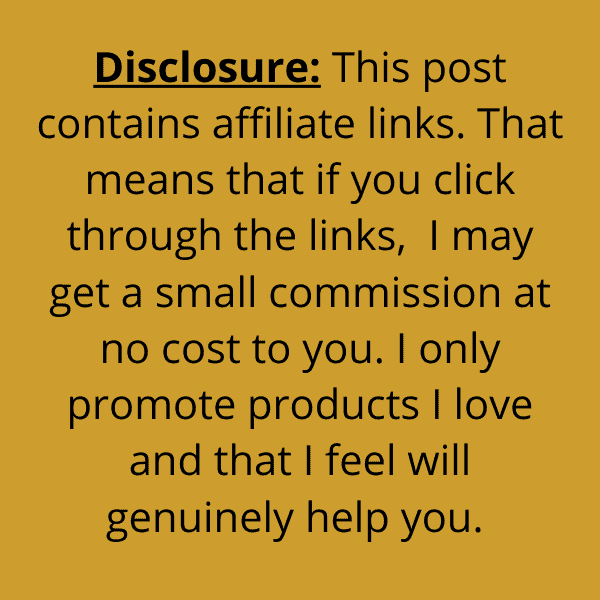 Phonics and early spelling
Learning Language Arts Through Literature by Common Sense Press. Both of my daughters learned to read with this program and it played a large role in teaching my sons as well. What I like about this program is that it is developmentally appropriate and, like Bob Books, uses little readers to teach reading. I also liked that the daily lessons were varied, short, and fun. Sometimes we skipped the cut and paste activities, especially with my sons, but those are not necessary to the reading lessons, anyway.
Delightful Reading by Simply Charlotte Mason. I used this a little bit with my younger daughter and I used it with one of my sons. There are some similarities to LLATL above, but it uses tiles and there are no cut and paste activities. The lessons are short and very relevant. It teaches word families and some spelling skills as well as the reading.
Rocket Phonics. This program was especially designed by a dyslexic for dyslexic students. It is a very unique program that appealed to my older son because it uses movement, color, games such as bingo and treasure hunts, and breaks the English language down into key sounds instead of letter groups. It relies heavily on visual memory at first, which is usually a strength of children with dyslexia. All of the reading "practice" is done through jokes, puzzles, Simon Says, and real stories. No drill and kill and very little writing. Later, it teaches phonics and spelling and includes more writing practice.
SchoolhouseTeachers.com. The Reading Through Play program developed by a mom of 7 who holds an M.A. in elementary reading and literacy looks great! I wish I had had these creative ideas for teaching reading through play when my kids were little. Maybe I'll get to do this with my granddaughter! Check this out and the other 400+ courses they offer for one, low monthly price.
Sight words and spelling
Picture Me Reading. This is another unique program that is designed to teach the 100 most common words in the English language. Since these comprise 70% of what we read, my older son used this program with great success to learn his sight words. It uses a pictorial, story-driven approach and integrates games and movement activities to cement the learning. What I liked most about this program is the emphasis on meaning and context. Even words like "the" had a vivid sentence to go with it.
All About Spelling. I used this program for a little while with my severely dyslexic older son. We had some success with it and if he didn't also have ADHD, we might've had greater success. It breaks down every type of sound in the English language, uses color-coded tiles, and incremental lessons. The lessons encourage creating sentences containing the study words. It's very teacher-intensive, but if used correctly, does help a special needs child learn not only about spelling, but about reading as well. This program helps a child understand the "why" behind spelling, which helps put it in context and make it meaningful. Some of it can be very repetitive (which we didn't like), but it is multi-sensory and includes using the words in sentences.
Spelling Wisdom by Simply Charlotte Mason. These books were an effective and contextual way to improve spelling skills. No repetitious spelling lists to memorize out of context. Instead it uses the Charlotte Mason method of teaching spelling through dictation. This series helped my children learn to spell well using passages where the words actually appeared. One book lasts a few years and you can get it used.
Other favorite homeschool language arts resources for reading and spelling
Reading Games by Peggy Kaye
Boggle Jr. and the regular Boggle
Scrabble Junior and the regular Scrabble
Crossword Puzzles and Word Finds
Homeschool language arts resources for teaching kids to write (composition)
Handwriting is separate from composition. Once they can read well and are choosing chapter books on their own, many children will begin trying to compose their own work. These may be simple little stories, recipes, instructions, or letters. Technology may influence this, depending on the rules of your house. Usually, children don't do this until they are at least eight years old, but often it is much later. Formal instruction in grammar might begin at age ten and instruction in writing at age twelve. And, once again, my favorite homeschool language arts resources for writing are appropriate for those who prefer a more immersive, relevant, experience-based approach to learning.
Favorite grammar resources
DK Games Silly Sentences My kids enjoyed playing this game. The different parts of speech are color coded at the top so kids can also learn nouns, verbs, adjectives, etc. as they build sentences that are, well, silly!
Mad Libs. These are a great activity to supplement learning. The goofy stories help cement adjectives, adverbs, nouns, and such in kids' heads.
Editor-in-Chief by Critical Thinking Press. This is my favorite resource because it teaches grammar in a relevant way. Students learn to find the errors in real stories and articles. Concepts are explained before each section of practice. They also tell students how many errors they are looking for, which helps them to carefully go over the exercise. It is fun to pretend to be a real editor and kids learn how everything fits together.
Simply Grammar by Karen Andreola. This is a gentle grammar course that covers one concept at a time. I used this with my oldest daughter and it helped her understand the basics of grammar. She also enjoyed Mad Libs and Editor-in-Chief and became such a good writer, she won a spot in the Cindy Bandle Young Critics program, sponsored by the Association for Women Journalists and the Goodman Theater.
SchoolhouseTeachers.com offers Daily Grammar lessons for all grade levels. If you are a member of their site, it just makes sense to try these since everything is in one place. Their lessons are short, contextual, relevant lessons that are easy to use and work well for a homeschool with a Charlotte Mason or relaxed flavor. I may ditch purchasing one of my other favorites since I am using SchoolhouseTeachers.com for some of my daughter's lessons.
Queen Homeschool Supply. We have used their Language Lessons series and their Printing/Cursive with Pictures series. These lessons are short, relevant, and beautiful. If you like Charlotte Mason, the language lessons are modeled after her ideas. My youngest son has done well with this program.
Favorite writing instruction
Blogging 101 for Teens This is my very own writing course designed to teach your teen ten types of blog writing and help them set up their very own website. It includes video lessons, tutorials, and assignments that show your teen how to set up their site, basics of monetizing it, how to write the different blog posts, and a parent's grading rubric. You can also send me two samples of your teen's writing for evaluation.
One Year Adventure Novel. Video-based instruction that teaches a teen how to write a novel. This program is very engaging, relevant, and at the end of it all, your teen has a book! This program is unique in that it is taught by an award-winning writer and helps your child write fiction. There is an online community that can give feedback and critique his writing and there are contests, too. See my review of their imaginative learning projects.
Cover Story. This is a program for middle school students taught by the same company as One Year Adventure Novel. This program covers shorter writing: essays, poetry, short stories, and the like. Everything is built around a themed magazine of your teen's choice. My teen wanted to create a magazine that was about food, so all the assignments were related to food somehow. This is also a video-based program.
I review a few other new favorites, such as Bardsy and Night Zookeeper, where kids and teens can learn through an immersive online experience that gets them excited about writing.
Other resources for writing
Show Me a Story by Emily Neuburger. LOVE, LOVE, LOVE this book! I made a story quilt for my son using this book and all of us created several other projects, including story blocks/dice, story jars, story pouches (but Thinkets has this covered.), story maps, and story stones.
Mystery in the Forest Tell-Me-a-Story Game another story sequencing game, but with a fairy tale twist. The version I bought has two sets of cards so it can be both a storytelling activity as well as a memory game. They LOVE these beautifully illustrated cards and will argue over who gets which ones!
Thinkets I bought two of these little pouches from my local independent toy store and kept them in my purse. When we had to sit and wait, I pulled them out. The pouches came out when we had doctor visits, went to a restaurant, or sometimes even at church when my youngest son resisted going to Sunday school. Eventually, all the little trinkets got lost. But, they still ask, "Hey, whatever happened to the little pouches?"
National Novel Writers' Month. Look up NaNoWriMo and there are tons of resources for writing and your teen can sign up for the yearly challenge that takes place in November. Can she write a novel in one month?
Illustory kits. Write and publish a children's picture book. These kits are available through Lulu and many toy stores. Use the included pages and markers to write and illustrate a book. Send everything in and they will send you a hardbound book!
Story Cubes The company uses line drawings on the cubes. They sell several types of sets.
Magnetic Poetry This was a favorite also. My advice is to try to sort the words into categories, but then again, part of the fun is putting random words together. Some of the most vivid and interesting poetry comes from creative word play. This is a fun way to play with words.
Tell-a-Story Game for learning to sequence events correctly. This game uses recognizable situations from a child's life instead of pretend situations.