When I was a kid, I hated social studies. I struggled to keep myself awake. The teacher always taught from a textbook and homework consisted of answering comprehension questions at the end of the chapter. Boring.
When I began homeschooling, I determined that I would do it differently. Biographies and narrative non-fiction such as Our Island Story and The Mystery of History were favorites. Historical fiction, museums, re-enactments, documentaries, and crafts brought history to life. Even though we favored hands-on, experience-based social studies, we still used some resources to round out the learning adventures. Here is my round-up of homeschool living history resources.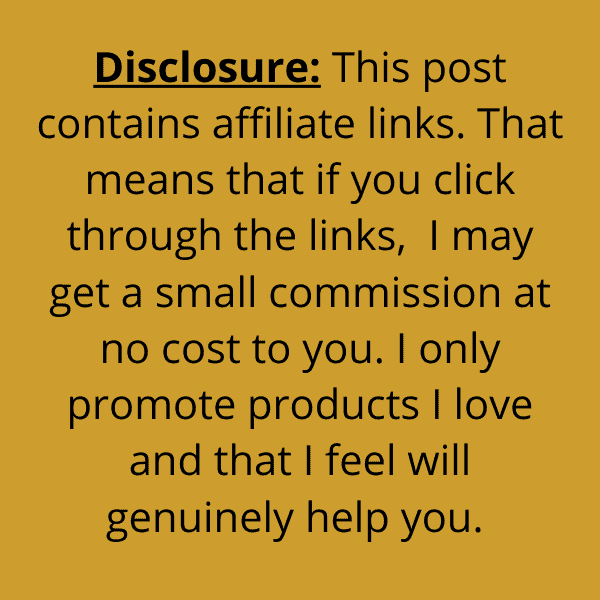 Favorite Living History Resources
Elementary age (ages 8 and up)
Children under age 8 really don't do history and geography. They are not developmentally ready to formally learn it. So, I don't recommend formal lessons on those subjects with someone below 3rd grade. However, young children ages 6-7 years do sometimes like to learn about children from other cultures, their holidays, foods, and sometimes their customs.
Some great living history resources for that age group can be found at Yesterday's Classics. Some of these are offered for free online at Project Gutenberg. They are free because they're so old, they're in the public domain. If you don't mind old books, it's a great way to do a lot of homeschooling for free.
Another great living history resource is Ambleside Online. They offer a full K-12 Charlotte Mason curriculum, but I like to use it as a reference for discovering great living history books (and science biographies). If you want to know what the best books for young children are, check them out.
Other favorites included Usborne books, some books published by Candlewick Press and Barefoot books, and books we found through the CM Organizer at Simply Charlotte Mason. (I may be a Christian unschooler, but I treasure quality, living books as an important part of our journey.)
Also, did you know that you can go on virtual field trips and find some great free resources through Clickschooling? They send you new links every day for free.
Other resources we have used include Little Passports subscription box, Top Secret Adventures and Which Way USA subscriptions, GeoPuzzles, Where in the World is Carmen SanDiego? game (before it became a show), Trekking Through History, and of course, attending ethnic festivals, historical re-enactments, museums, and whatever else seemed fun and interesting!
Some living history curriculum resources we love
This is not a curriculum, but a supplemental resource appropriate for children ages 8-14. They offer beautiful maps, timeline figures, and project packs that include lapbook projects, games, and craft instructions. Did I mention that the images are beautiful? The lapbook creations are truly unique and often have the text pre-written on each individual item. For children who struggle with writing, this is a great blessing. The crafts were not the "cut and paste" type. Children created items out of fabric, leather, wood, and other real materials that resulted in keepsakes that last. My daughters still like to take out their finished lapbooks, pull the tabs, and open the little doors. The only negative about this resource is that there is a LOT of cutting and coloring. Sometimes the cuts were very tiny and intricate. If you are willing to do some of the cutting yourself, this resource doesn't disappoint. See my timeline figures review for more ways to enjoy this company's high quality products.
There were times when we used other hands-on products, but unfortunately, many of those companies no longer exist. A new kid on the block whose taken up the mantle of history crafts is Pinetree Forest. They have paper doll historical figures as seen here:
This, too, is not a curriculum, but a resource. My first choice was Homeschool in the Woods, but their offerings were limited. One of my daughters insisted on doing lapbooks, though. Hands of a Child offers literally hundreds of options for children ages 5-15. This is another lapbooking company and that is pretty much their specialty. However, they offer unit study lapbooks, not just time period ones, and they don't limit themselves to social sciences. They also offer science, language arts, math, and holiday lapbooks. Their mini-books for the larger lapbook are much easier to cut and are generally in basic shapes, which my younger son liked for a while. They offer a "write-in" option so that you can write your child's notes on the pages and then print them out for him to cut and assemble. Very nice.
This is a supplemental resource, but so popular in our house, I had to list it. Jim Weiss is the king of storytelling and our preferred way of learning popular cultural stories and myths. My kids have also enjoyed his CDs about well-known historical figures and their antics.
Middle School and High School Curriculum Living History Resources
This is not a curriculum but a resource that is basically a book of books. There are several volumes, each covering a different time period. Each one is a comprehensive, if not exhaustive, list of books divided by reading level and subtopic. I used these as a reference tool for library visits. If you are unsure about what books to look for on a specific historical topic, this is a fabulous reference to have around.
This is a complete history program that attempts to teach to all four learning styles and the eight intelligences through audio CDs, different writing activities, and hands-on suggestions. We never really used it as it was designed, but we did learn details about history that we didn't learn in other places. This program emphasizes church history and big ideas, not names and dates. I feel this is more appropriate for older kids because the audio moves pretty fast and covers some difficult subject matter. Many of the suggested supplemental books are only appropriate for ages 12 and up and the hands-on activities require greater skill.
This is also a complete history program and is simpler to use than the one above. Enrichment4You created a CD of craft instructions specifically for Mystery of History, which yields beautiful, professional-looking keepsakes of historical "artifacts" if you have crafty kids. We used the artfully done audio version for the Middle Ages. Her soothing, melodic voice made history come alive. Similar to the Story of the World, it follows a chronological approach and covers world history from all cultures, not just a European perspective.
My sons mainly used this in middle school for a year because it allowed them to learn independently and they enjoyed the computer. Veritas is a classical curriculum provider and while I did not like the emphasis on names and dates, I did like the interactive, entertaining way that they presented history. Using a conversational, fun approach that includes mini theatrical bits, games, and quizzes, my sons learned a lot of interesting information about American history that most adults don't know. They also have a great book list for reference.
So, there you have it, my round-up of homeschool social studies resources. Please keep in mind that I only used each of the curriculum mentioned for a year under special circumstances, so my assessment is biased. My preference, as I mentioned at the beginning, is to use the library. But, some library books are biased because of revisionist history, worldview, or limited perspective. It helped to have a spine from a faith perspective, too, so that we had a balanced presentation of the topic. That is hard to find, so I bought some materials to help. If you find that you need to do the same thing, I encourage you to be creative and not limit yourself to the publisher's recommended use. You are the boss, not some stranger!
If you want to see my round-up of Math resources, click HERE. Language Arts, click HERE. Science, click HERE.