My favorite unschooling science resources encourage four traits. These are: curiosity, observation, discovery, experimentation, and critical thinking. As much as possible, I feel a child should be encouraged to learn scientific principles through their own experiences. So, I did this by providing my children with scientific tools. They used a magnifying glass, portable microscope, plant press, a variety of small containers, and other items. Very often, I organized the tools into boxes for maximum enjoyment and learning potential.
Whenever possible, I encourage quality kits and hands-on activities over textbook learning. The reason for this is that the real thing is far superior. Why read about animals and plants when you can visit a nature center, conservatory, farm, zoo, aquarium, or raise some yourself? I recommend that you encourage these experiences. Then, supplement them with biographies, videos, and some textbook material as needed. And, some of the best science resources come disguised as toys or gifts! Check out this resource for some great ideas.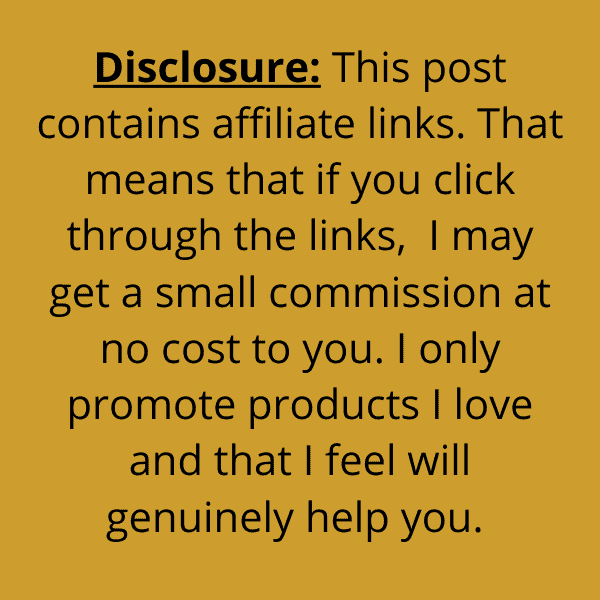 Favorite unschooling science resources for elementary aged children
For this age group, science should be as sensory and experiential as possible. Even so, not everyone lives near places where children can explore God's creation. I encourage you take advantage of whatever IS near you, though, and use it as a basis for further study. Even if you live in the middle of a city, you can still raise darkling beetles, grow plants, and study the moon. Here are some of my favorites for young children under the age of twelve.
Books
Physical sciences
Cool Chemistry Concoctions: 50 Formulas that Fizz, Foam, Splatter, and Ooze We loved this chemistry experiment book and checked it out of the library multiple times. It has full-color pictures and easy to follow instructions. It also includes some unusual experiments.
Janice VanCleave's 201 Awesome, Magical, Bizarre, and Incredible Experiments Her books have lots of easy, quick experiments and offer a bit of explanation, too.
Sneaky Uses for Everyday Things vol 1. and vol. 2 My sons loved these books for cool ideas. While everything in these books can be made from "every day" things, not everything is readily available in small amounts. Even so, it's a great little book to spark curiosity and keep hands busy.
The above book was also a favorite and the fact that all the projects are $1 or less to create made it very appealing. Some of the projects can get a bit complicated, but again, great ideas for busy minds and busy hands that get bored easily.
Thomas Edison Book of Easy and Incredible Experiments We did a few of these experiments and wow! These are the real deal.
Life sciences
Animals on the Inside Want to gross kids out without really grossing them out? This book allowed my kids to "see" guts without the guts, if you know what I mean.
Burgess Bird Book for Children This book, and the next one, are great living books for young children. They introduce primary age children to animals they won't regularly encounter and gently teach them about their habits.
Burgess Animal Book for Children
Among the Forest People, Among the Pond People, Among the Night People. These books are great alternatives to the Burgess books or can be read before the Burgess books, for kids ages 5-7.
Handbook of Nature Study I used this fantastic resource over and over again, pairing it with the Field Museum's Harris Learning Center display and experience boxes. We also went out to the local forest preserves, using the guided study questions from the book to explore with greater purpose. It includes all natural sciences, even weather and rocks.
Videos and More
Newton's Workshop Series from Moody Video. These are little cheesy, but informative and fun. This link will take you to one of them and from there, you can find all of them.
The Mysterious Islands This video takes viewers back to the Galapagos islands, taking the same journey as Darwin, but discovering God's truth through the creatures found there.
The Awesome Forces of God's Creation This set of videos (and the next two sets) from Moody Video are great documentaries that teach older children about how God is revealed through his Creation.
Journeys to the Edge of Creation
Incredible Creatures That Defy Evolution DVD set. This set of videos features many different animals that defy evolution. My children were able to use these early apologetic videos to argue against evolutionary thought among their peers at church. Yes, at church.
Groovy Lab in a Box One of my younger son's favorite ways to do hands-on science, learn how engineers and scientists approach problems, and build confidence.
Tinker Crate Another great subscription box company, except they grow with a child. Check out the Eureka Crate for teens below.
There are also many high quality STEM subscription boxes that we have used and really enjoyed.
Usborne Resources
Like a lot of homeschoolers, I like Usborne books for kids under age 12. Very few of them have any age of the earth references and they present information in a fun, engaging, kid-friendly way. Some of the books we used are no longer in print, but the last time I checked, these are still available. And, Usborne has an amazing return and replacement policy as well as great monthly specials.
Catalogs and Curriculum
Yes, even unschoolers sometimes use curriculum and definitely use catalogs! If I use curriculum, I use it as a spine or a framework around which to plug in my hands-on activities and other books. And, I discuss it with my kids before buying. I ask them, "Are you interested in this?"
Catalogs
Home Science Tools catalog. This is my go-to company for all things science. Their newsletter features low-cost science experiments and ideas and their catalog is awesome! They also have lots of kits and tools to encourage your children to explore. The best kits are the ones that they designed and the Thames and Kosmos brand. I turn to this company again and again to provide those hands-on materials I talked about: insect nets, magnifying glasses, habitats, plant press, and more.
Curriculum
Talking with Plants series that teaches about plants through conversations with the plants themselves and integrates activities, experiments, and worksheets across all subject areas, making plants relevant and fun!
Great Science Adventures. This curriculum is fun to use if your child likes lapbooks and other graphic organizers as my daughters do. And, the inquiry based approach helps make the material relevant. They also include additional projects in interest areas such as art or writing.
Sassafras Science. This series follows the Sassafras twins on their summer adventures learning different areas of science. It combines a living books approach with lapbooks and activities. My youngest son loves this series because he loves stories and the facts are given in bite-sized pieces.
Exploration Education. Upper elementary and middle school physical science course. This is a fabulous hands-on physical science course that uses a CD-Rom and includes all materials. Kids make models, conduct experiments, watch demonstrations, and record their learning. This is the best program I have come across that helps kids understand the relevance of all the branches of physical science and have fun, too.
Favorite unschooling science resources for teens
For this age group, science needs to be really relevant, not theoretical and esoteric. So, we need to continue with the "hands-on" approach of their younger years and kick it up a notch. What do adult scientists do and how do they learn more about their area of study? Field research? Traditional methods but highly targeted? Experimentation? Use the same methods with your teen!
Personally, I like to tailor my middle and high school science to the kid and what their possible careers might be. However, everyone must learn Human Anatomy & Physiology. I mean, that is super relevant, right? I also feel that teens should learn about nutrition and health, also super relevant. Here's some of my favorite unschooling science resources for teens.
Books
Exploring the Night Sky This book has many hands-on projects and can be used by people as young as age 12. Some projects build on each other, but kids gain a pretty good grasp of astronomy. Used with the next book, it can lay a solid foundation for a one semester high school astronomy course.
The Mystery of the Periodic Table This is obviously a supplemental, fun, introduction to chemistry.
The Elements: A Visual Exploration of Every Known Atom in the Universe For highly visual teens, this can help make the Periodic Table of the Elements come alive.
Videos and more
Eureka Crate These are a lot like Tinker Crates, but more complex and a bit more design focused. They also incorporate more problem-solving and creativity than the Tinker Crates, as you would expect for teens. The best things about these boxes are the convenience and quality. It's true that subscription boxes can get expensive. But, after some comparison and analysis, I found them to actually save me time and money.
YouthDigital. This is an online offering for any child or teen interested in learning how to use new technologies such as coding and game development. Very well designed and features feedback from instructors and free software.
Catalogs and Curriculum for Teens
All About Botany one semester high school botany course taught by a master herbalist and certified aromatherapist. This is a project-based approach to learning about plants that will introduce teens to many botanical careers.
Fascinating Education. These courses feature video-based instruction and online quizzes. He keeps it relevant and incorporates real-life examples in his teaching. The only downside is that you need to provide the laboratory component of the course in order to make it complete.
Master Books. This company has some unique offerings such as geology, astronomy, Biblical archeology, and pre-med. They also offer an excellent human anatomy and physiology course. Both of my older children enjoyed passion-driven courses from Master Books. I highly recommend this company for teens who want to learn science subjects that are outside the typical offerings.
Great Courses. This is a secular site and they offer far more than just science lectures. I did put together a technology-based course for my son using lectures from this company, though. These lectures are available in different formats and feature the best of the best teachers. If you are looking for engineering, chemistry, or physical science material, this is a great resource.
Some additional resources to consider
You can read my reviews of some other possible science resources and see if some of them might be a good fit for your child.
Interactive Homeschool Science Labs
Online Homeschool Science Classes
Other ideas for teens
I encourage all teens to discover what their local museums, conservatories, university extension programs, forest preserves, and zoos have to offer. Many of them have volunteer programs, summer internships, and workshops for teens. Continuing on the themes of hands-on and relevant, these are the best opportunities. They also look great on transcripts! Take advantage of these exciting years and go out and do stuff!
So there you have it, my favorite unschooling science resources list. Check back often as I will add new resources as I find them.