I love filling gift baskets. It's super fun to design and build that personalized little package. I get to add unusual items that would seem a bit goofy all by themselves. I mean, who wraps a body brush, right? But, in a healthy gift basket, it makes sense. In this post, I've put together some great ideas for those active people in your life. For more ideas, check out food gift baskets for healthy diets. The ones below are especially perfect for men. Check them out!
The Basket For Fitness Enthusiasts
If there is someone in your life that cares a lot about fitness, you might want to create a fitness healthy gift basket. Here are some different things you can put in it.
Cooling Towel
When someone is interested in fitness, they usually need to bring along a towel. They will need a towel at home, on a hike or a long walk, and when going to the gym. You can provide them with a new towel that is soft, absorbing, and even cooling. There are some excellent towels out there made from microfiber. These also contain cooling fibers to help them cool off when they get hot and sweaty from their workout. Add it to any fitness gift basket and for that extra special touch, monogram it.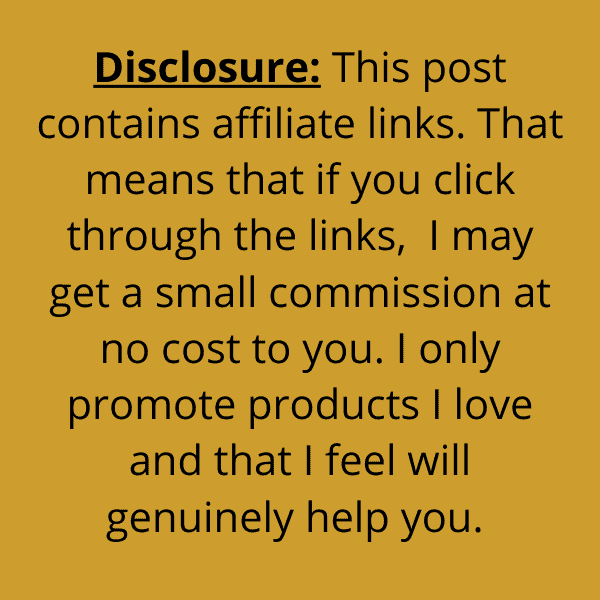 Variety of Gift Cards
Remember when you are putting together a gift basket, there is nothing wrong with including some relevant gift cards or gift certificates. Include ones with smaller dollar amounts, such as one for a local spa or sporting goods store. You can also get a gift card to a local fitness store that sells clothing, supplements, and protein powder. Another option would be a natural foods store where they sell nutrition bars and energy drinks.
Armband
Fitness enthusiasts doing outdoor workouts such as hiking, running, or cycling, might need a good way to carry personal items. An armband really is a great purchase. Stores sell armbands that can hold smaller items they might need, but don't want to keep in their pockets. Such items might include a cellphone, ear buds, credit card, ID, and/or some cash. They can also put their house or car key inside the arm band and always have it right there.
Blender Bottle
If you know someone that not only likes fitness, but often drinks protein shakes, then they will love getting a blender bottle in their gift basket. These bottles have a small blending blade inside, so that they can add the powder, water, and other ingredients right to the bottle, close the lid, and shake it up. The blades will blend up the ingredients without using electricity or having to use their home blender. It is so easy, perfect for travel, and small enough to fit in a healthy gift basket with other items.
A Gift Basket For Hikers
How about some recommended items you can put in a hiker's gift basket? This is perfect for that friend of yours that loves to hike, and you want to give them something a little more meaningful.
Collapsible Water Bottle
Hikers need to drink plenty of water when they are out, but they can't always bring big bulky water bottles that add extra weight to their pack. A better option is to get a collapsible water bottle. These bottles are really lightweight, BPA-free, and better for the environment. As long as the hiker packs a way to get clean water from lakes and streams, they drink from the collapsible water bottle. When they are done with it, it folds up and fits easily into their pack without added weight.
Hiking Bell
For someone that hikes in mountains and heavily forested areas, bears pose a serious threat. You might want to include some safety items in their hiking gift basket, such as a bell. These bells have a unique sound designed to specifically scare off bears. Your friend can put the bell in their pack or on a string around their neck so that it is available in a hurry.
Foldable Wine Bottle
Not only do stores carry collapsible water bottles, but they also have collapsible wine bottles. If your friend is someone that likes more casual hikes just to catch the scenery, they might decide to set up a picnic with a loved one or close friend. The collapsible wine bag lets them pour wine into this bottle, bring it on the hike, then collapse it when they are done. This helps reduce weight in the pack.
Backpack
You can get a really good quality hiking backpack as a healthy gift "basket" in which you can put all of the different items. The recipient now has a fun gift that shows you understand what their interests are, and they also have a new hiking backpack to try out. Plus, these are large bags so you can fit quite a few items inside.
The Healthy Gift Basket For Runners
If there is someone in your life who enjoys running, whether for weight loss and fitness, or stress relief, they will likely enjoy a healthy gift basket. You can choose from the following ideas or add anything else you think pertains to this type.
Massage Items
One thing most runners have in common is sore and tired muscles. Whether this gift basket is for someone who regularly runs marathons or they just started a new running workout routine, they are going to have quite a bit of body soreness. There are a few different types of massage gifts you can put in the gift basket. The first is a gift certificate to a local massage place you know they like to visit, or include a gift card to SpaFinder.com, where they can find a spa. Another option is to add items they can use for home massages, such as muscle rub or a handheld massage tool for their neck and back.
Ear Buds and Headphone Accessories
Your friend who is a runner probably likes to listen to music or another type of audio while running, such as an audio book or podcast. The problem is that regular headphones or ear buds fall out once they start running fast. You can include some running ear buds meant specifically for the active lifestyle, which have a unique design to remain inside the ear and wrap around the ear to be held into place. With these, you can also include some other audio accessories, such as an armband that holds the phone in place.
Running Belt
Something every runner should have is a high-quality running belt. These are definitely gaining in popularity more recently as people want to carry more with them while they run, such as their cell phone and other accessories. You don't want to go running with your car keys and wallet in your pocket, but putting these small items in a running belt definitely helps. It isn't like a big bulky fanny pack that slides around and bounces up and down while running. Running belts are designed to remain in place, be lightweight, and not get in the way of the run. This can be an alternative to the armband or an addition to it. A running belt allows your friend to carry more than they could with an armband. This may be necessary for long runs.
Glow-in-the-Dark Accessories
For someone running at night, the main danger is that others can't see them. Aside from wearing reflective clothing, they should also wear something on their body that glows. A good idea is to include some LED armbands that will glow in the dark. These are lightweight and just go around their ankles or wrists, making it so others on the road can see them running at night.
A Basket For Swimmers
For those who spend a lot of time swimming, there are some items that would go perfectly in a gift basket. There are many items in all price ranges that a swimmer would really enjoy, such as the following ideas.
Shampoo
This might seem like a weird item to put in a gift basket, but it is actually really helpful to a swimmer! They often need to wash the chlorine out of their hair, so by adding a chlorine-removal shampoo to the basket along with other things, you are saving them a small purchase and an extra trip to the store. This can turn into a swimming basics gift basket with things like water-resistant sunscreen, towel, flip flops, and other swimming essentials.
Swim Bag
For the basket itself, consider instead using a swim bag to put items in. Not only will it be large enough to fit all kinds of swimming essentials and gifts inside, but the bag itself doubles as an extra gift. Plus, when you use an actual swim bag as the basket for a gift basket, you know what items are going to fit inside, so they make good gifts for a swimmer.
Underwater Camera
This is another excellent idea for anyone who swims, particularly people who also like to swim for fun. If you know someone who swims in the ocean or swimming pools, they might want to bring along a camera for underwater selfies and to take pictures of fish when swimming in the ocean. There are plenty of waterproof disposable cameras, too. You can also get a digital camera or case for a camera that can handle water. Plus, some Go Pro and similar devices have waterproof cases.
Custom Towel
Another thing every swimmer needs is a really good towel, just like a fitness enthusiast. You can include a towel in the gift basket, but instead of just choosing any generic towel, buy a really high-quality one and personalize it. Choose an over-sized, soft, and plush towel that will get them dry but also be warm if it is cold when they get out of the pool. You can personalize it with anything from pictures to their name or even a quote they are often repeating. There are a lot of different directions you can go here.
With a swimmers' healthy gift basket, you just need to think about items they could use for the sport, whether fun, practical, or custom-made.
A Pilates Gift Basket
When you have a friend who absolutely loves going to Pilates or doing the DVDs at home, then you already know what type of gift to get her. Instead of just trying to choose a single type of gift, why not putting together a gift basket? Here are some ideas to help get you started.
Pilates Socks
Start out your gift basket by including something every Pilates enthusiast needs–sticky socks! These are often used by people who do Pilates, as well as any other floor work exercises. Since Pilates is usually done on hard floors or tile, it gets slippery. This can make it difficult for them to gain their composure, causing them to slide around when trying to focus on a movement. With the socks, they keep their feet warm, but they also have sticky bottoms so their feet grip the bottom of the ground a little better. They are usually inexpensive so they're a good option for a gift basket.
Back Bag
Your friends that like Pilates might not do the workouts at home, but actually head to a local gym that has classes or a Pilates studio. This means they need a good way to bring their mat and other items needed for the class. Instead of getting them a gym bag, you can get them a back bag. This type of bag fits better with the natural curvature of the spine, so it keeps strain off their back and shoulders. Instead of putting the items into a basket, you can actually put all the little gifts inside the bag for the 'gift basket'.
Clothing
If the Pilates gift basket is for someone you are close to and you know their size, some clothing is a great option for the gift. It gets expensive when you keep buying new pants, shirts, and other clothing items, so if you can help them out, that's great! Even simple items like yoga pants or tank tops are really good. Just remember with the tops that they move around a lot, so get criss-cross straps that won't keep falling down.
Foam Roller
This is a type of roller that is often used in Pilates classes. You can usually find the foam rollers in fitness sections of most retailers, especially those that sell yoga or Pilates accessories. Foam rollers are moderately-priced and should fit into a larger basket or inside a Pilates bag if that is what you are using as a basket.
Well, there you have it. Five different options for those active people in your life. They can sometimes be hard to buy for, but not with these ideas!