Around the holidays, we often lots of food gift baskets available at grocery stores. Public and private schools often pass around fund-raising catalogs with these offerings as well. Why not go beyond the norm with some fresh food gift basket ideas designed for the health-conscious person? After all, many of the readily available ones include the same types of items year after year. Instead of giving another fruit basket, check out these ideas. Or, maybe there's a person on your list who's a runner, hiker, or other fitness enthusiast. You could create a healthy gift basket tailored just for them.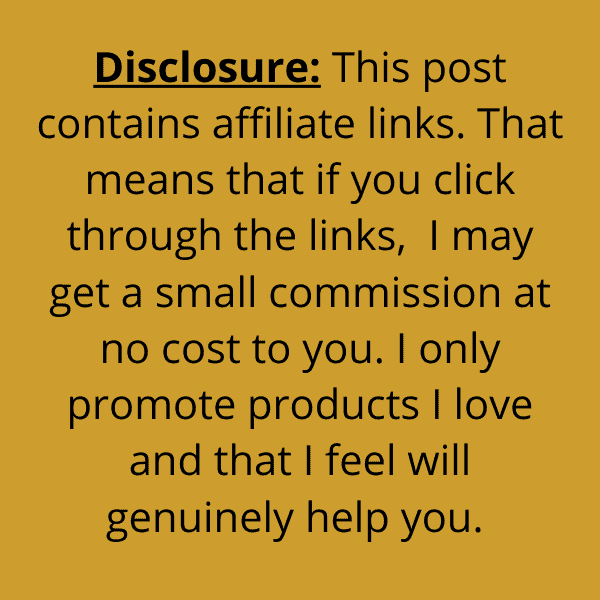 Gluten-Free Food Gift Basket
It can be hard following a gluten-free lifestyle, especially when so many holiday gifts are filled with treats that person is unable to eat. When you know someone who is gluten-free, try this gluten-free food gift basket with things they can actually use or consume for this type of lifestyle.
Gluten-Free Pasta and Sauce
One good idea for a food gift basket for someone that is gluten-free is to put together an entire meal for them. This can be the theme of the basket, where you provide a box of gluten-free pasta, some gluten-free pasta sauce, and even bread or rolls that you made yourself that don't contain any gluten. You can stop there or add in a bottle of wine or other beverage without any gluten in it, some plates and cutlery, and wine glasses of course. It is a really fun and unique idea.
Reusable Food Containers
Something most gluten-free individuals have in common is that they have to cook more meals at home. This often means lots of leftovers and make ahead meals for lunches and traveling snacks. Reusable food containers really come in handy. These make meal prep for the week a breeze. You can get an entire set for a big gift basket or just throw a few small ones in that they can use.
Gluten-Free Cookbook
For someone who might be new to the gluten-free lifestyle, you can get them a cookbook. They might not know much about this diet or what they can have, so get a cookbook, such as The How Can It Be Gluten Free Cookbook from America's Test Kitchen, and add it to the gift basket. It is not only a fun gift, but practical and helpful as well.
Loaf Pan
Another thing that people on the gluten-free diet have in common is often making their own bread. Most store-bought bread contains gluten from wheat and other grains. And, the gluten-free bread is limited and doesn't always taste great. They might be making their own sandwich bread and other bread at home, which requires the use of a loaf pan.
Food Delivery Service
You could get them a membership to a delivery service that offers a gluten-free menu. Check out this list of gluten-free delivery service options. Or, just give them a gift certificate for one so they can choose the service they prefer. This is good when the recipient has a night where they don't want to cook and aren't sure what to do about a gluten-free meal.
Paleo Food Gift Basket
When someone is on the paleo diet, it can help to give them cooking accessories, tools, and even food items that they are able to eat. One option is to put together a food gift basket for them that includes items they could use and/or eat. Here are some of the top products to get for someone who is on the paleo diet.
Fun Cooking Tools
If there is someone in your life who is now following the paleo lifestyle, they are probably doing a lot more cooking. The paleo diet requires avoiding pre-packaged, processed, and fast foods. It also means trying to eat clean and whole foods as much as possible. This allows them to know exactly what is in their food and be sure they are sticking to the paleo lifestyle. With this comes a need for cooking tools. You can always add some fun and colorful silicone cooking tools to their gift basket, such as the brightly-colored ones that are becoming very popular.
Prepared or Homemade Treats
During the holidays, they might be missing out on treats others are enjoying. You can provide them with some treats you either made yourself or that you purchased. Some examples are paleo snack bars, paleo-friendly caramels, or power balls. Many foods will now say if they are paleo-friendly, or you can find some recipes online on sites like Grassfed Girl or Paleo Hacks. For example, you can prepare some candied nuts that don't contain sugar. Instead, they are made with healthier ingredients, such as maple syrup.
Seasonings
Another good addition for the gift basket is a pack of seasonings. Since the paleo diet relies on a lot of meat and vegetables, try to choose some seasonings that will work for these types of meals. This might include chili seasonings, jerk chicken seasonings, or different types of Italian or spicy seasoning blends. It allows them to have blends of seasonings that work with different types of foods, whether roasting vegetables or making steak.
Selection of Nuts
A really popular snack for paleo people to enjoy is nuts. They are allowed on this diet because they are healthy, high in protein, and low in fat. Nuts are also great as travel snacks. So, if someone you know travels often and is also on the paleo diet, this can be perfect. Put together a nice mix of nuts, such as cashews, walnuts, almonds, macadamia nuts, and pecans. Most on this diet leave out regular peanuts, so decide against those.
Low-Carb Gift Basket
Putting together a gift basket with low-carb goodies is the perfect gift for a friend or loved one who follows this type of lifestyle. The holidays can be difficult because a lot of gift baskets and stocking stuffers contain chocolate and other treats that someone on a low-carb diet is not supposed to have. Here is a great alternative.
Fruit Preserves: A Lovely Addition to a Food Gift Basket
When someone you know is on a low-carb diet, it is not quite as limited as some of the other diets. But, it does require watching their carbohydrate intake. A good option for a treat that is low in carbs but also delicious is a jar of homemade fruit preserves. Leave out the sugar or artificial sweetener when making it to make it healthier. Instead, rely on the natural sweetness from the fruit itself. Jam or preserves is great on some low-carb biscuits, which you can also make for the basket.
Bakeware
If your friend or relative is fairly new to the low-carb diet, then they might not have everything they need in order to make homemade meals. You can help out by putting a large gift basket together with tools, cookware, and smaller gadgets that can be used for preparing meals. A good option is to get some smaller bakeware items and put them in the basket. The silicone bakeware is great because it is flexible, lightweight, and easy to use. If they want to make healthy low-carb muffins, a mini silicone muffin pan is an excellent product for the gift basket.
Immersion Blender
Another small appliance that your low-carb friend might like added to their gift basket is an immersion blender. This is a small, handheld blender that does a lot of the same work a blender and food processor can do. Plus, it is lightweight and very easy to travel with. If they don't room for a big food processor, then the immersion blender will be perfect. Think about some foods that someone on a low-carb diet might want to make, such as their own mayonnaise or salad dressing. The immersion blender is perfect for these types of things.
Don't forget to add some low-carb goodies to the basket, whether they are store-bought or homemade. Put in some beef sticks and cheese, or make them sweet treats that are also low in carbohydrates.
Whole30 Food Gift Basket
A Whole30 food gift basket is one that includes items someone on the Whole30 diet could use. This is a type of whole foods diet that is similar to Paleo, but is even more restrictive. When you know someone on this diet, you may be curious what they can actually eat or use. These ideas will help.
Baked Goods: A Staple of a Food Gift Basket
The first thing you can include in a Whole30 gift basket is some type of baked goodies or treats you have prepared. Try to use a Whole30 cookbook or a website specifically for whole food recipes. This ensures the recipe you are using is completely Whole30-approved. The reason you should include a good item or treat is because when on this type of diet, the recipient might get bummed by not having a lot of treats they can enjoy. It gives them something delicious they can actually have. There are lots of alternative variations of favorites, from 'fudge' to whole foods cookies.
Give Them a Cookbook
You will find a lot of excellent cookbooks for people on a whole foods diet. There are a handful of official Whole30 cookbooks, including 'The 30-Day Guide to Total Health and Food Freedom' and 'The Whole30 Cookbook' both by Melissa and Dallas Hartwig, the creators behind this diet.
Fitness Tracker
If you don't mind spending a little more on the gift basket, you could always include a fitness tracker, such as a Fitbit. It doesn't have to be this brand, though. You will find a lot of excellent fitness trackers of various price ranges. Someone on the Whole30 diet might also be trying to lose weight and get healthy. So, a fitness tracker is a good way for them to get started.
Thermos
An item you might not have thought of for a Whole30 gift basket is a thermos. They will love this to keep their homemade broth or soup warm in colder months. They can drink it on the go with the nice thermos you include in their gift basket. You can also add in some seasonings they can use to make soup.
I hope you feel inspired to create a new type of food gift basket for the special people in your life. Mix it up and have fun honoring their lifestyle and showing them you care.