I really hate how schools teach kids about plants. It's soooo boring! If you really want to know how to teach kids about plants, don't use a textbook. And, don't make it a short little chapter in a biology book, either. I certainly didn't develop my love for plants from those types of resources typically used in schools. The best ways to instill a passion for plants and the outdoors are through experiences with the plants themselves. Check out these favorites.
How to Teach Kids About Plants
Play with plants
Some of my earliest experiences with plants involved pretending with plants. Milkweed pods were secret fairy houses and furry cattails were used to make their coats. I split dandelions open to use their latex as glue. Red clover blossoms held a special juice that made me invisible. Pinecones were pulled apart to make shingles on tiny houses made of twigs. In my imagination, maple seeds transformed into little birds that sprouted legs when they hit the ground. And the nodding daisies could tell me if the boy down the street loved me or not. Allowing and encouraging children to use their imaginations to create new worlds within nature's treasures plants seeds of appreciation that blossom later.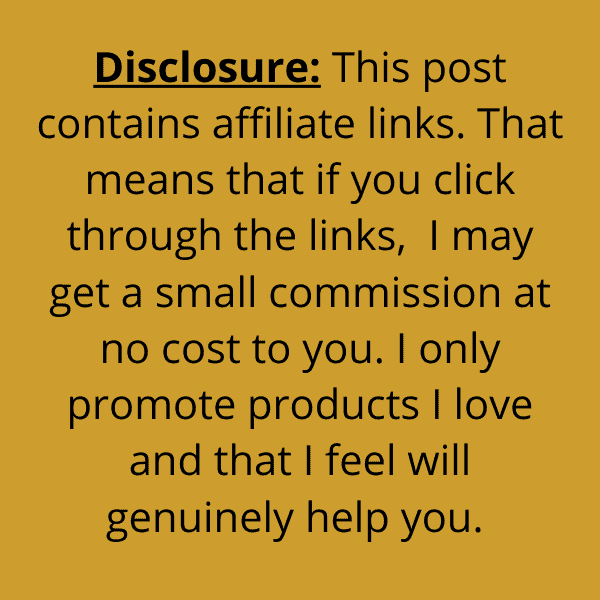 Craft with plants
Have you ever made thank you cards with pressed flowers? How about flower crowns, garlands, or door wreaths? Using plant material in craft projects can introduce young children to the usefulness and beauty of plants. This is especially important for kids who don't live near a natural wild place such as the woods, wetlands, or prairie. Nothing stirs up happy thoughts more than beautiful things, whether they are the beautiful hearts of the people in our lives or the beauty of God's creation. And, working with flowers and pinecones gets kids close to nature in a new way. They get to be up close and personal with it, molding it into their own creation. Because of this, a relationship begins to develop.
Getting out in nature is vital to how to teach kids about plants
There are many benefits of outdoor play and being outdoors can inspire new interests. Nature itself is the best teacher about plants. The key is being still and quiet. Learning how to be truly observant is a valuable skill, but no where is it needed more than in nature. Talking and running around too much scare all the wildlife away. Moving around too quickly also means that a child misses the diversity of the plants. Many kids see all the trees as just "the trees" and all the other plants as "the plants." Because of this, they don't see all the individuals that make up these larger categories.
By slowing down and spending time in nature, they begin to notice the different types of leaves and berries. They begin to see patterns and realize that just memorizing plant parts and stages of photosynthesis barely scratch the surface of what plants are really about. In fact, encouraging nature journaling is a great way to help them be more observant. Grab these pages to get started.
If you don't live near any wild places, try to use some of the other ideas, particularly camping, gardening, or regular field trips. Do what you can to encourage a real relationship with plants if you want your child to truly care about nature.
Go camping
Every year, my parents took me camping. It's an economical way to have a fun vacation, but it also means living in the woods for a week or so. Talk about getting up close and personal with nature. At night, we saw raccoon shadows outside our tent and heard many animal calls. One year, one of the other camping families had a pet baby squirrel! I thought that was the coolest thing. But, all these experiences gave me a new appreciation for nature. And, spending extended time in the woods (and with no toys or electronics!) forced me to explore the forest floor and get creative. I played with plants, but I also learned a lot about the real woods, too. I learned things not taught in any textbook.
And, it kindled a deep love that led me to sign up for spending an entire summer living in a tent in the woods with the Girl Scouts. (I don't necessarily endorse the Girl Scouts now, though.) I served as a camp counselor for groups of girls ranging from age 6 to age 10 all summer long. You might think that the mosquitoes, mice, and coyote rumors would have made me run home after a few days. But, no. My camping experiences with my parents as a young girl prepared me and instead, I wished I could have stayed longer.
Use good books
This by itself is not usually enough. But, coupled with one or more of the other ideas for how to teach kids about plants, it can enrich your study. Make sure you use living books, though, as much as possible. Check out my list of 20+ favorite picture books about plants to help you. Mix in some great biographies of botanists, naturalists, and herbalists to inspire your child. Then, add in some fun trivia books to stir up that sense of wonder. Now that their curiosity and adventuresome spirits are riled up, take them out to a wild place and set them loose!
Use hands-on projects and experiments
These usually go along with some sort of teaching aid, such as a textbook or informational living book. You can try see through root viewers to teach about root growth and watering; mushroom growing kits to learn about the differences between fungi and plants; grow herbs for your pizza lovers; or learn about aquaponics with a complete system. These types of activities can help your child learn about plants in ways that they can't through nature alone. And, doing experiments teaches them important science principles and ways of thinking.
Gardening: another great way for how to teach kids about plants
Similar to the above method of how to teach kids about plants, gardening offers many fabulous teaching opportunities. Don't live on a farm or have a large yard? No problem! You could do indoor gardening the way Icelanders do it with a Garden Tower. These use vertical space instead of horizontal space, making gardening doable for anyone. They also offer great teaching opportunities about dirt, compost, nutrition, sunlight, water, and so much more. In addition, they can save you money in the long run, feed your family fresh food year round, and give you better nutrition. You could even turn it into a documented learning adventure with my Gardening with Kids unit study that teaches kids how to garden but also includes other plant lessons.
Volunteer
Another way that you can involve children and teach them about plants is by volunteering at the local forest preserve, nature preserve, wildlife area, community garden, or conservatory. These organizations regularly need people to help clear invasive species, weed, prune, do a controlled burn, plant, water, and generally care for the spaces under their charge. But, very often they rely on volunteers to accomplish everything because they are non-profits. Volunteering provides opportunities to learn about habitat challenges and the needs of plants in a new way. It also puts their budding environmental concerns into action. They feel like they are doing something meaningful and they are. They are learning about what it means to be a good steward of God's earth.
Collect plants
This last idea of how to teach kids about plants isn't always allowed. Many forest preserves have strict restrictions on collecting anything from the forest. However, that doesn't prevent you from collecting plants from around your neighborhood and parks, along streets, and in vacant lots. I bet you could find about 15-20 different species of plants and trees growing right where you live. And that's a great start for developing real relationships with the green, growing things that surround you and without which you cannot survive!