Recently, my oldest daughter changed her career choice from freelance graphic designer/virtual assistant to pursue becoming a nuclear medicine technician instead. (What's that? It's the person who does the CT and MRI scans.) Quite a switch, but it's a solid choice for her in her current life circumstances. Not what I expected, given my perspective on college. But, as I've always pointed out, health care is one of the few fields that require college no matter what profession you pursue–whether pediatrician or technician or anything in between. And, I definitely support my daughter's choice and want to do whatever I can to help her succeed.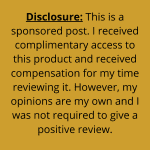 My challenge: Get my daughter college ready in less than one semester!
That led me to search for a college readiness program. After all, unschooling doesn't really train a child in how to take good notes from lectures and textbooks. (In fact, I'm not sure any homeschooling style does that well.) And, my daughter is organizationally and time management challenged as well. She took a few community college courses in high school, but they were mainly art courses. These are not exactly the type of classes that will help her excel in Physics, Biology, Medical Terminology, etc. And while she did learn how to write essays, I knew she would need help that I could not offer. It's been a LOONG time since I was in college and all I remember is SQ3R and index cards, which are probably obsolete now. Ha!
Now, my daughter had scored well on the PSAT in high school (except for math, which is another story too long to tell here). And, some of her high school work included programs to which she had been accepted based on excellence. So, I knew she was ready intellectually. But there's so much more to college readiness than smarts, right? Without these other skills, she might struggle unnecessarily.
But, I had precious little time to find a great program! Then, a friend suggested I look into Mr. D Math. My immediate reaction was, "I don't need a math program, I need a college readiness program." She said, "I know. Mr. D Math offers a lot more than just math. Check it out." So I did.
And I am SO glad that I did.
Why I Love Mr. D Math for "Unschooling" College Readiness
Application is embedded in the course material!
One of the things I always emphasize when it comes to learning experiences is relevancy, or learning skills within the context that they'll be used. Without this essential component, most learning flies out of a student's brain two weeks after class is over. Well, Mr. D must've read my posts because the self-paced Study Skills course is really two courses in one–Study Skills and Elements of Success–a winning combination for college readiness. Students apply the study skills they learn to get the most out of the material in the Elements of Success mini-course.
And, Mr. D's live College and Career Readiness course utilizes a highly relevant, project-based approach to teach young people life skills such as financial literacy, researching companies as well as colleges, how to write a resume, and more. There are no grades in this course, either. (Also a big plus. If the teen isn't self-motivated, grades are a poor substitute.) A student participates in doing the projects and in group discussion once a week and passes or he doesn't participate and doesn't pass. And why wouldn't they want to participate when Mr. D asks the teens what they hope to get out of the course? He genuinely cares about them and their fears, doubts, and dreams. And the projects are extremely practical, real life projects they can use immediately–create a budget, write a resume, etc. No twaddle. No fakey assignments that end up in a box somewhere. Very unschooler friendly.
Saves Me Headaches!
Mr. D Math teaches the way I would teach but I don't have to do all the work! As I mentioned above, not only do I NOT know (or maybe I did know, but I don't anymore…) lots of different study methods, I also don't have time to learn them over again. And even if I did, why would I do that when it's already done for me? Why try to do it all myself, wasting time and energy, when someone else has something ready to go that teaches it the way I would anyway? I love that Mr. D Math knows teens and knows how to reach teens. And, my daughter gets to hear what I would've said from someone other than me.
Easy to Use
First, the live Career and College Readiness course meets for one hour a week for 16 weeks. Students complete the weekly projects on their own. Very doable. The live classes are on Zoom, which allows for a personal feel as everyone can see and talk to each other. Very nice. And for all courses, the recorded lectures, projects, recommended reading, and instructor messaging can be found in one place that is clearly organized and easy to navigate. Just log in and go.
And now, for my favorite part about the Study Skills course–my daughter doesn't have to do the entire one-year course to learn valuable skills. She could choose the units teaching the specific note taking methods that suit her learning style and forego the other units for now. She really doesn't have time to do the whole course the way it's meant to be done. So, unlike a regular course, the units in this one can be stand alone units (not necessarily recommended, though). Take what you need and leave the rest. However, all the units are excellent and we will lose some of the benefits of the mini-course if we choose this route.
The College Readiness Skills Mr. D Math Teaches
Now, one of my high school required courses for all my children is Personal Finance, so my daughter had already been exposed to financial literacy. However, it wasn't a live class. The benefits of a live class cannot be overstated! What I saw in Mr. D's live Career and College Readiness course convinced me that my remaining two students should do his course instead of what their older siblings did. The interaction and application cements the learning in ways that a video course can't. In addition to financial literacy, topics covered include:
goal setting
time management
discovering your learning style
researching companies and colleges
what colleges are actually looking for
writing resumes
growth mindset
and the course also includes interviews with college admissions folks and with business owners. The interviews with business owners really piqued my interest because then my kids don't need to rely on secondhand information about how to prepare for their careers. And again, it really makes the learning relevant.
As I mentioned, my daughter could pick and choose units in the self-paced Study Skills course. But, she will do the first eight weeks, which lay the foundation and shouldn't be skipped. They also correlate with reading The 7 Habits of Highly Successful People in the min-course. In this portion, students learn:
How to be an excellent student
Organization and time management
How to partner with the instructor
Preparing a study timeline and pre-learn material
Taking textbook notes
Then, the next nine weeks go through several different methods of taking effective lecture notes. This is where a student can skip around. But, it's certainly worthwhile to at least take a brief look at each of these. It includes study methods I've never heard of and wish I had. I mean, what are telegraphic sentences? Cornell method? Split page method? And there's more! Students also learn:
Charting method
Mapping method
Outline method
Getting the most out of study groups
The second half of the course teaches:
Creative study tools such as timelines, concept maps, graphs and charts, and audio
Memorization tricks
More about study groups
Testing
How to answer the six types of essay questions
,My daughter will probably skip around for these, too, given her situation. But, these different study and note taking methods meet the needs of every type of learner, every type of student trying to succeed in college. And, the mini-course on Elements of Success teaches principles everyone–not just students–can use. I'm certainly learning a lot of new study methods and principles that I wish had been available to me way back when.
I am so glad I found out about Mr. D Math's college readiness courses. Seeing everything they teach, I don't know how I could offer the same level of preparation on my own. Check out Mr. D Math courses and see if they fit your family's needs!