It's easy to trust in God when everything goes well. We may start thinking of God as a cosmic vending machine. Prayer in and blessings out. Thanks, God.
But what about when you see tragedy coming and you are helpless to stop it–whether it be a car accident, poor life choices, or other circumstances?
What about when God asks you to start over after you lose everything precious to you through burglary, fire, or job loss?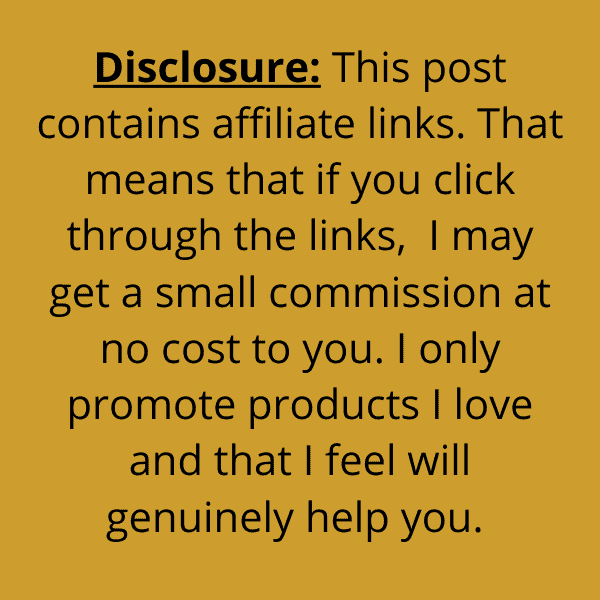 What about when you lose a child?
Do you still trust in God or does your trust whither because you feel he's failed you? Let me tell you about some lessons I've learned as I've been challenged by all of these occurrences in my life.
Trust in God when you lose a child
The miscarriage
Ten weeks into my sixth pregnancy, I miscarried. We had only announced the pregnancy to my four earthly children a week or so before. The two older ones showed their disappointment and grief. The younger two were too young to understand. My then 11-year-old daughter begged us to get pregnant again. "Please! Please! I want a new baby brother or sister!"
Sorry, Tigress, not that simple, especially when they called mommy "high risk" two weeks before the miscarriage.
This was actually my second miscarriage. The first time I miscarried, I barely knew I was pregnant. And then, we got pregnant again immediately after, resulting in our fourth child. But this time, The Bump started to emerge and then . . . well . . .
I knew God took our baby to heaven, but I still struggled. Why? Why allow this child to grow for a little while and then snatch it back? What is the point? Can I trust in God when he doesn't make sense?
And, I wondered about women who lost their babies much later than I had. The hope, the excitement and then . . .anguish and grief.
Some answers
Encouraging verses
These verses encouraged me and reminded me about God's comfort and sovereignty. They spoke to my grieving heart and helped me trust in God during this time.
Can a mother forget the baby at her breast and have no compassion on the child she has borne? Though she may forget, I will not forget you! See, I have engraved you on the palms of my hands. Isaiah 49:15-16a
God had not forgotten me or my child. The Lord engraved my baby's name on his hands.
As you do not know the path of the wind, or how the body is formed in a mother's womb, so you cannot understand the work of God, the maker of all things. Eccl. 11:5
Before I formed you in the womb I knew you. Before you were born I set you apart; I appointed you as a prophet to the nations. Jeremiah 1:5
For you created my inmost being you knit me together in my mother's womb. I praise you because I am fearfully and wonderfully made; your works are wonderful, I know that full well. My frame was not hidden from you when I was made in the secret place. When I was woven together in the depths of the earth, your eyes saw my unformed body. All the days ordained for me were written in your book before one of them came to be. Psalm 139: 13-16
God formed this child and had ordained that s/he would not be born into an earthly life. Instead, in his sovereignty, he willed that s/he would come into his presence very early.
"I prayed for this child, and the Lord has granted me what I asked of him. So now I give him to the Lord. For his whole life he will be given over to the Lord." And he worshiped the Lord there. 1 Sam. 1:27-28
The lesson
In some ways, I realized that I took fertility for granted. After all, we had no trouble conceiving the first three. But, God convicted me. On my knees, I praised God for the four healthy children he allowed me to raise, even with all their challenges. And, I praised him for allowing me the tiny taste of the agony some couples go through. I felt new compassion for those who experience multiple miscarriages and agonize over their inability to bear children.
Through the above verses, I came to appreciate that my baby sits at the feet of Jesus, serving him. I saw that God formed this child for his own purposes. He gave him/her a human form and then spared that little person from the suffering of human existence. S/he got the privilege of starting their eternity with Christ, not with sinners. I could trust in God for the fate of this child.
Some additional resources that might help you if you are experiencing this type of loss are specific devotionals and books by these authors: Sarah Philpott , Adriel Booker, Pam Vredevelt and Kathe Wunnenberg. Check them out and judge for yourself if using one of these tools might help you work through your grief.
Trust in God during tragedy
Seeing tragedy unfold before my eyes and then barely avoiding the same tragedy myself challenged my trust in God again only a few years after the miscarriage.
The road trip
We were traveling through Indiana in the middle of winter, on our way to the new Ark Encounter in Kentucky. On the other side of the expressway, we saw flashing lights and several cars stopped, sirens blaring. As we passed, we saw more and more cars at odd angles. Several ambulances came into view and traffic slowed on our side of the expressway as everyone took a good look at the 20-car accident on the other side of the median. As our car gained speed again, I prayed for the injured. An hour later, it happened.
"We are going to cause an accident!"
I heard a loud snap and a bang. Then, I looked back and a tremendous wail escaped my lips. Our rooftop luggage carrier sat in the middle of the highway with all that it contained strewn on the blacktop, a semi-trailer truck sped toward us, and a van was stuck in a ditch on the side of the highway trying to avoid the debris. The twenty-car accident loomed before my eyes and I couldn't catch my breath. We are going to be the cause of another 20-car accident and people are going to die. People are going to die because of us. I shook uncontrollably and my two daughters cried hysterically in the back seat. My sons somehow kept their cool but were visibly worried.
God's intervention
God gifted that truck driver with amazing driving ability because he somehow managed to avoid barreling into us and other cars despite skidding several feet and nearly jackknifing while trying to stop. We saw our black suitcase stuck under the semi, but he missed our car. I whispered to my husband what he already knew, "We've got to get that carrier off the road." He and my teenage son got out and, at risk of being hit, pulled the carrier off the road. Thankfully, there were no injuries, not even in the stuck van. God intervened that day and we erupted with thanksgiving for our very lives. Before we pulled away, we all prayed together.
Riches in the ashes
My favorite swimsuit was now traveling sixty miles an hour stuck under a truck. So was my special shampoo, my toothbrush, and everything else. One of my daughters cried, "My favorite shirt was in there and I don't remember where I bought it. I can't replace it!"
We each wrestled with our feelings about losing something precious and a couple of the kids mourned over their loss. But, the others brightened with the announcement that we were stopping to buy some new clothes and toiletries. What was God doing through this?
My mind kept going back to that 20-car pile-up.
"God still has work for you to do"
Why did God spare us and not them? Overwhelmed with gratefulness and grief at the same time, I didn't know what to think. I trusted in God. I mean, he preserved our lives and the lives of all those in the cars behind us. But, all those other people on the other side of the highway . . .
It's not your time yet. God still has work for you to do.
For we are God's workmanship, created in Christ Jesus to do good works, which God prepared in advance for us to do. Ephesians 2:10
He isn't finished with me and I can walk in confidence and trust in God that while He still has work for me to do, I will remain here.
Never give in
It did occur to me that our near death experience might've been spiritual warfare trying to dissuade us from going to the Ark Encounter. This feeling grew stronger when we reached our destination and I strongly felt the Lord's presence in that place. I learned so much from that museum and the exhibits built my faith in new ways. I'm glad we trusted in God and resolved not to turn back, not to allow discouragement and fear to ruin our vacation. I encourage you to press on, press on toward the prize: But one thing I do; Forgetting what is behind and straining toward what is ahead, I press on toward the goal to win the prize for which God has called me heavenward in Christ Jesus. Philippians 3:13b-14
The Lord Himself goes before you and will be with you; he will never leave you nor forsake you. Do not be afraid; do not be discouraged. Deut. 31:8
As God said to Abram, Do not be afraid, Abram. I am your shield, your very great reward. Genesis 15:1 NIV
What about other tragedies?
My circumstance was rather unique, but we see tragedy every day. Maybe it's not a 20-car pile up, maybe it's a prodigal daughter ruining her life with drugs or other poor life choices. What is God doing in those circumstances? Can we trust in God then?
It's important to remember two things: God uses everything and that God allows us to go our own way.
Psalms 30: 11 says, You turned my wailing into dancing; you removed my sackcloth and clothed me with joy, that my heart may sing to you and not be silent. O Lord, my God, I will give you thanks forever.
Romans 1: 28 says, Furthermore, since they did not think it worthwhile to retain the knowledge of God, he gave them over to a depraved mind, to do what ought not to be done.
But, in Luke 15: 17, Jesus says in the parable of the prodigal son, When he came to his senses, he said, 'how many of my father's hired men have food to spare, and here I am starving to death. I will set out and go back to my father and say to him: Father, I have sinned against heaven and against you. I am no longer worthy to be called your son; make me like one of your hired men.' So he got up and went to his father. But while he was still a long way off, his father saw him and was filled with compassion for him; he ran to his son, threw his arms around him and kissed him.
When we come to our senses after a time of poor choices, Jesus is right there to welcome us into his loving arms. Pray for your prodigal child and know that you can trust in God for her future. God waits for her to come to her senses and run back to him. Read more about being disappointed with homeschooling when your child makes poor choices.
Trust in God when all you've worked for is gone
Burglary
Two years ago, someone stole my computer. All my writing contracts, documents, records, and work since the inception of my writing business lived on that computer. They stole my back-up also. I grieved over the loss of so much. Two years disappeared in a matter of 30 minutes. Why did God allow this to happen? Could I trust in God for the future of my business, my passion?
On top of that, all the jewelry that represented significant events in my life–high school graduation, birthdays, wedding, anniversaries–gone. It left me with a hole, as if the burglars stole part of me, too. But God spoke to me through the loss. What he said scared me because he offered me my heart's desire but required a great deal of courage and faith. When he spoke to me, I knew I could trust in God, but that didn't remove the challenge. Just because God calls us to do something doesn't mean that it will come easily. What it does mean is that we can trust in God as we move forward because he is with us always.
Therefore, go and make disciples of all nations, baptizing them in the name of the Father of the Son and of the Holy Spirit, and teaching them to obey everything I have commanded you. And surely I am with you always, to the very end of the age. Matthew 28:19-20
Trust in God during job loss
Less than two years after the burglary, my husband lost his job. Just as I was starting to see some fruit from what God had told me to do, we lost our main source of income. And, it happened during the pandemic when many businesses weren't sure if they would open again, let alone hire new employees. He received a severance package and we had some savings. So, we knew we'd be okay for a little while while we considered our options. But, it still nagged at me, Why would God do this now, when we were still homeschooling two teenagers? Why now, when jobs are scarce?
As we prayed about what to do, one thing became abundantly clear. For us, God's timing was an answer to prayer for both my husband and me. My husband had been praying about working for the Kingdom. His heart longed to use his gifts for more than church ministry. He wanted to work for an employer who advanced God's agenda on earth. Now, he would get the opportunity to do just that.
I needed help to grow the vision that God had given me for my business. My younger son really needed my husband around as he moved through his teen years. And, I had been praying for a long time about my husband's health and mental well-being. My heart couldn't bear to see him so stressed, frustrated, and negative.
So, with a great deal of trust and faith, my husband and I teamed up to grow Julie Naturally in ways that I could not do on my own.
"For I know the plans I have for you," declares the Lord, "plans to prosper you and not to harm you, plans to give you a hope and a future. Then you will call upon me and come and pray to me, and I will listen to you. You will seek me and find me when you seek me with all your heart. I will be found by you," declares the Lord. Jeremiah 29:11-14a
"So do not worry, saying, 'What shall we eat?' or 'What shall we wear?' For the pagans run after all these things and your heavenly Father knows that you need them. But seek first his kingdom and his righteousness, and all these things will be given to you as well. Therefore, do not worry about tomorrow, for tomorrow will worry about itself. Each day has enough trouble of its own." Matthew 6:31-34
God may not be calling you to start a business, but he is calling you to trust him. Trust him completely. Pray and listen. He knows your needs intimately. And, many times hardships offer us opportunities to stretch our faith in ways we never thought we could. It certainly has been a wild ride trusting God instead of an employer for all of our income. But, he is faithful and unlike an employer, he never fires us, lays us off, or denies us benefits. He is our Good Father who cares for us.
Jesus never lets go
Bad things happen. Jesus pretty much promised that we would experience trials and troubles: I have told you these things, so that in me you may have peace. In this world you will have trouble. But take heart! I have overcome the world. John 16:33 We can trust in God because he has already conquered all the troubles we might encounter. Who else can we turn to? Who else can we trust? Our hope lies in Christ alone. And he never lets go of us.
My sheep listen to my voice; I know them, and they follow me. I give them eternal life, and they shall never perish; no one can snatch them out of my hand. My Father, who has given them to me, is greater than all; no one snatch them out of my Father?s hand. I and the Father are one. John 10: 27-30 (emphasis mine)
This promise empowered me in a practical way when I attended a women's retreat a couple of weeks later. Before I share what happened, I must say that I have had a lifelong fear of heights. The last time I did a ropes course, I fought not to have a panic attack. I pushed through for my son's sake, and I thought maybe I had overcome my fear. But then, it surfaced again when I tried rock climbing.
Well, during the retreat, I determined that I would try ziplining. Nervously, I climbed on the bus.
When we arrived at the platform, I took several deep breaths as we suited up. I eagerly climbed the steps. After I took my spot in line, they hooked me to the line. I sat at the edge and hesitated a moment. I waited for the panic to set in. Nothing. Looking down, I half expected fear to overcome me and instead, a calming peace settled over me. I could almost see God's hand holding me. I closed my eyes and focused on how much I could trust in God.
Then, I stepped off the edge and zoomed across, a smile playing on my face. No fear, no panic.
Amen.
Other posts in this series, Clutching His Hand:
How to Forgive Others When They Hurt You
Being Grateful When You Don't Feel Like It
Hope in the Midst of Chronic Illness