I sank to my knees in despair, sobbing, imagining the next forty years. I loved Jesus, but still I felt as though all hope for a graceful ripening of years slipped away with the diagnosis. My mind filled with thoughts of broken dreams, maddening headaches and a body wracked with pain, an eventual wheelchair, and the image of my husband torn with long years of grief watching me suffer.
Hope or despair?
A few years ago, I received a diagnosis of fibromyalgia. In case you don't know, fibromyalgia is a chronic illness with an unknown cause. There are 18 pain trigger points, most of which are in the back, neck, and shoulders, that hurt with only light pressure. Nerve and muscle pain emanate from these points down the arms and legs, even though no damage to muscles or nerves has ever been detected in fibromyalgia patients. The usual pain medications often prove only moderately helpful at best and sometimes actually worsen the symptoms.
Statistically, more than 40% of the U. S. population suffers from chronic illness. This includes diabetes, cancer, Alzheimer's, and arthritis, among other diseases. Like me, you may feel like you've received a death sentence when you first hear the diagnosis. When we hear the doctor say, "It's lupus" or "It's rheumatoid arthritis" or "It's fibromyalgia", it feels like a curse. Hope leaves us and we start to question God.
Why would God allow me to suffer for years on end?
Is he punishing me?
What did I do to deserve this?
What do I have to look forward to but years of pain?
Then, we start to think that God doesn't really love us and we forget that we live in a fallen world where bad things happen. It is very easy to become bitter, resentful, angry, depressed, and lose hope. I know because I've been there, my friend. Sometimes, I still fight to keep my feet from falling into that dark hole. However, those times have become fewer and fewer. God has been leading me on a journey. I would like to share with you some things he has been teaching me.
"My grace is sufficient for you"
The Apostle Paul writes in 2 Corinthians 12:7, To keep me from becoming conceited because of these surpassingly great revelations, there was given me a thorn in my flesh, a messenger of Satan, to torment me. Three times I pleaded with the Lord to take it away from me. But he said to me, 'My grace is sufficient for you, for my power is made perfect in weakness.' Therefore, I will boast all the more gladly about my weaknesses, so that Christ's power may rest on me. That is why, for Christ's sake, I delight in weaknesses, in insults, in hardships, in persecutions, in difficulties. For when I am weak, then I am strong. NIV
Sometimes God allows suffering to keep us dependent on him.
To resist temptation
I know that, before my diagnosis, I was dependent on my own knowledge about health and was sometimes a bit self-righteous about it. All I had to do was eat the right things, right? I was very fearful of developing long-term illness because I have watched my mother suffer in this way my entire life. Now, I know that without him, I will spiral into the pit of despair. I know that without Jesus, I cannot withstand the daily temptation to eat the foods that will make me feel worse. The only way I can stay well is walking closely with him.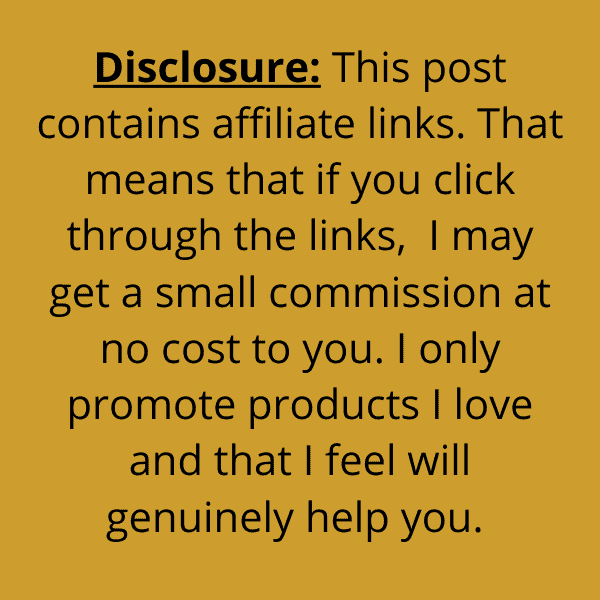 For courage
Much like a diabetic, I need to stay on a specific diet to be healthy, an AIP Paleo Diet. Everyday, I face delicious food that I cannot eat without experiencing debilitating pain afterwards. Every church function challenges me. I have to avoid the dessert table altogether. No lemonade, no coffee, no soda. Nothing made with grains or potatoes. No tomatoes in a largely Hispanic congregation. It is by God's grace alone that I am able to withstand the temptation.
My illness forces me to try new foods, though. And, because God made people so creative and clever, Paleo enthusiasts have produced great cookbooks, such as Paleo Perfected and the Paleo Approach Cookbook.
Sometimes God allows suffering to keep us humble.
As the Apostle Paul said, God gave him a chronic illness to keep him from boasting about himself. The experience of suffering puts the attention back on God, instead of us. It compels us to say, "Look what God is doing in my life" instead of "Look at how wonderful I am." Even doctors cannot heal us from these illnesses. They can only try to slow the progression or numb the pain, and sometimes the drugs don't work very well at doing even those things. Only God can bring real healing.
There are no effective drugs for fibromyalgia. My hope is in God alone. He showed me a diet that drastically reduces inflammation and toxic overload (that somehow contribute to fibro even though medical tests never show systemic inflammation). But, Jesus also showed me other things that help. While man-made medications cannot help me, God-made botanicals do. As I shared in this post, I got relief from migraines through essential oils only. When pain flares up, Biblical frankincense helps and nothing else.
God gave me hope for my future and to Him goes all glory and praise for what He is doing in my life through this illness.
"So that the work of God may be displayed"
The Apostle John writes in John 9:1-3, As he went along, he saw a man blind from birth. His disciples asked him, "Rabbi, who sinned, this man or his parents, that he was born blind?" "Neither this man nor his parents sinned," said Jesus. "but this happened so that the work of God might be displayed in his life." NIV
Sometimes God allows suffering to reveal his glory in your life.
In the years since my diagnosis, I have continued to serve in my church. Most people are surprised to hear of my illness because I don't let it stop me from serving my Lord, homeschooling my younger children, or running a business. I never sit back and expect others to feel sorry for me. I want them to have hope instead as they see how God allows me to function in spite of my illness.
Your life is a testament to him. When people see you serving in spite of your illness, they see God's glory revealed through you. If you worship him without bitterness, others are encouraged to seek him also. When you trust the Lord and rejoice in him, the kingdom of God grows. The greatest revivals occur in areas of greatest suffering.
Sometimes God allows suffering to develop your faith in him.
In James 1:2-3, it says Consider it pure joy, my brothers, whenever you face trials of many kinds, because you know that the testing of your faith develops perseverance. NIV Jesus never said that you would never face trials. He didn't say "if," he said "when." Chronic illness is often a test of faith. Many turn away from God when they learn that they will face twenty years or more of pain and debilitation. They lose hope and feel that God has abandoned them. The truth is that, perhaps it is quite the opposite. Perhaps, he allows this trial because he wants you to draw closer to him, to increase your faith in him, to delight in his presence more.
Maybe God wants to bless you through chronic illness. For certain, it is a blessing to be counted worthy. If you cling to him, give him your life, you will be with him forever in paradise where you will receive a new, glorified body free of pain. That is the joy set before us, the hope we cling to as followers of Christ.