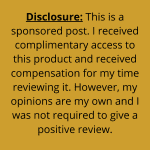 One skill that every student should learn is typing. I can't think of any situation where you don't need fast and accurate typing. Doesn't everyone pretty much use a computer keyboard for work, school, and leisure these days? What better way to learn than through free typing games! I wish this option had been available when I learned to type.
When I was in high school back in the dinosaur age of IBM PS/2 computers and no internet as we know it, I actually owned a manual typewriter. I fancied myself a novelist and plunked out my stories using the hunt and peck method. But then, my mother forced me to take a typing course. I fought her. I worried about my GPA and thought, Why am I taking this class? This isn't going to get me into college. This class is going to ruin my GPA and then I won't get any scholarship money. Mom, I hate you! I hate you!
In the end, typing lessons were the best thing I ever took in high school. Of all the classes I took, typing has made the biggest difference in my life. And, it is the only skill I learned in high school that I still use every day. (Hey, the other skills I use every day I learned before high school!)
Free Typing Games at TypeDojo.com Teach an Essential Life Skill
Easy to use
The no nonsense interface of TypeDojo.com makes it easy to navigate to lessons, games, and tests. Just click whichever button you want, and you're set to go. No complicated levels through which you need to progress. You can start at whatever level you want on whatever letter(s) you want. So, if you've already had some lessons or are familiar with the keyboard, you might take their word or speed test first. Then, go to whichever lesson they recommend.
This feature is very appealing to me because I hate it when a program assumes that everyone who uses it needs to start at the same level. What if my child has already had some lessons? There's nothing more frustrating than having to start at the beginning every.single.time. TypeDojo.com allows you start where you are, even if it's in the middle.
Or, you can skip around at your own leisure. However, it is advised to do the lessons in order. In the lessons, they show you how to position your hands and which finger should be tapping the key for the lesson. Then, they give you practice words that emphasize the new letter. And, the hands on the screen move as you move! When you are pretty accurate, then you move on. With enough practice, your speed increases. That's where the games come in handy. Kids will really enjoy Dance Mat Typing at their sister site, KidzType. That's where the real action is. Check it out! They have lots of games to choose from.
Test progress any time
Some people learn faster than others, right? One of the benefits of this site is that you can test yourself at any time, and if you create a free account, you can save your tests. This allows you to keep records of your child's progress and they can earn printable certificates to celebrate. They don't need to wait until they've done all the lessons, as in some other programs. TypeDojo.com works really well for those kids who love testing and re-testing themselves to see how they did this time.
Curious, I took the WPM test just to see how I would do after all these years and I surprised myself. Over all these years of practice, I doubled my WPM! Try it yourself and see how you score.
Variety of typing games
Over the past 18 years of homeschooling, I've seen a lot of typing programs. What I really like about these free typing games from TypeDojo is the variety and the levels within the variety. There are twenty games and each game has several levels. Some games emphasize single letters, some work on typing entire words, and some work on combinations. They include feminine and masculine themes as well so they appeal to all young children. And, while these games primarily target younger kids, an older child might not mind playing some of them, either. The object of each game is simple to understand and progression is pretty straightforward, too. Take a look at the free typing games for yourself and see if your child doesn't find something that looks interesting to play.
My kids enjoyed improving their typing speed using this program, even though they are a bit old for the games. Check it out! Typing is an essential skill that every person needs in today's job market. Don't shortchange your kids.