Ah, spring! Finally, we throw open the windows to let out the stuffy winter air. Time for new beginnings, fresh looks, and a super clean home that invites people in for parties and cookouts! It's time for spring cleaning and that means everything, from the house to the patio to the garage. This spring cleaning round-up has got you covered. In the Botany Momma Tribe, we talk about the importance of clearing the home of toxins and clutter when it comes to our physical and spiritual health. A truly clean home gives life and embraces God's best for us.
We all have blind spots. I am versed in teaching kids to clean, but even so, I'm sure I miss areas. I use creative ways get kids involved in cleaning chores, but my mind sometimes goes blank when it comes to the non-creative things like organization systems. And, I admit I purposely avoid doing certain spring cleaning tasks. That's why I rounded-up some great posts from other bloggers. I needed some inspiration and thought maybe you might, too. Let's get started!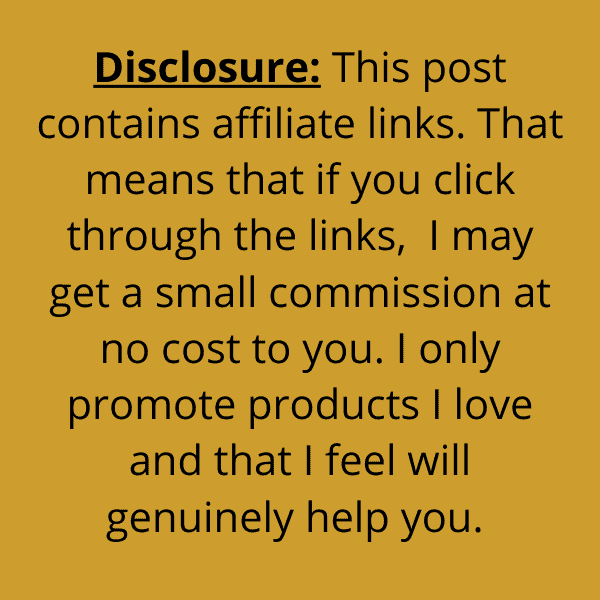 Overall spring cleaning tips for the entire home
Have a list and a game plan
While I don't generally need help knowing how and what to clean, I learned some new tips from this post at Because Mom Says. After reading this post, I think the next cleaning tool I buy will be a squeegee and from now on, I will clean right before lunch! Check it out.
This next post from Sunflower Mom reminded me of those blind spots I mentioned. I am embarrassed to admit that I can't remember when I last cleaned the outdoor A/C unit. Cleaning the gutters? That's filed away in my brain under "don't worry about that. Hubby knows about that stuff." I appreciated that she, too, faces a dust allergy as she cleans.
She also includes a few how-to videos and a link to a free printable spring cleaning game plan. I don't know about getting it all done in one day, but the list is good.
When I read the next post from DIY With My Guy, it impressed me that Home Safety topped their Spring Cleaning To-Do list. They also include furniture and cleaning major appliances. We discovered the hard way what happens when you forget to clean the refrigerator vent. It felt hot and never went off, but the inside remained room temperature. Thank goodness we finally figured it out before our refrigerator overheated itself.
Once you have your list and a plan of attack, getting rid of stuff to clean will make your spring cleaning much easier and quicker. The less stuff, the less mess, and the less cleaning there is to do.
Decluttering tips
Getting started
With my 100-year-old Chicago bungalow, space is a premium. All the spaces in my home are small, so I work to minimize furniture, clothes, and toys. Even though I hate clutter, with six people in my home, I swear the papers, clothes, books, and odd items spawn while I sleep. Sometimes, I give up and let it pile up for several weeks.
I keep telling my family that less stuff means less to clean. They're not really on board and it's often a one-man battle. To add to my war on clutter, some people in my home have a hoarding gene. They hide things from me because I constantly "disappear" things. I don't mean losing things, I mean that I make it disappear by getting rid of it. My children accuse me of "disappearing" old favorites all the time. They give me suspicious looks even though two of them disappear items all by themselves due to their lack of organization! I love decluttering tips and this post from Because Mom Says includes some great bite-sized ways to get started.
It's okay to"disappear" stuff
Once, a professional organizer hired me to help her write a book about her expertise. After working with her, I went into a "disappearing" frenzy. I actually walked slowly through every room of the house, including bedrooms, and took notes. The notes read something like this: Keep this, sort this, dump this. A stack of packed boxes headed for the thrift store filled the corner of one room. Garbage bags stuffed with papers, old projects, and broken toys blocked the doorway (until my husband came home and took them to the alley!). As Larry the Cucumber in King George and the Ducky would say, "Now, now, now I'm happy!" Until the mail comes, that is.
This post at Simple Balance lists 110+ items to get rid of and she also offers a PDF of the list for you to print out. Beautiful. She's also a fellow relaxed homeschooler. Check out what she suggests and read her related posts, too, to help you minimize the clutter and bring more contentment.
Donate, upcycle, recycle, sell, or trash it?
Buy fewer, but higher quality toys
When we declutter, what do we do with outgrown clothes and toys? When I still had small children, I saved all the clothes from my older son and daughter which were in good condition. Soon, they saw their old favorites worn by their younger sister and brother. You probably do the same thing. But, what do you do when you no longer have babies and yet you find clothes and toys in good condition?
First, when it came to toys, we tried to only buy open-ended quality toys made from wood, fabric, and metal or at least toys that would last. That way, we might pay more initially, but we only bought the toy once.
Purchasing open-ended toys meant that the toy suited a broad range of ages and had endless play possibilities. Buying toys made from natural materials meant that they could be repaired. Ever try to repair a plastic toy? Thought so. We avoided battery-operated toys and plastic toys as much as possible.
For example, we bought a Melissa & Doug dollhouse for the girls and a castle counterpart for the boys. We still have them fifteen years later! With a fresh coat of paint and minor repair work, they will entertain the next generation. We bought cloth dolls and metal cars, but no talking dolls or remote-controlled cars. We bought fewer toys but did not throw any away. One of my favorite stores to buy natural toys from is Hearthsong. Not only are most of the toys natural, they are so beautiful, I want them for myself!
Old clothes=new possibilities
When I read this post from Celebrating a Simple Life, I felt I found a kindred spirit. I really liked her list of five questions to ask yourself to help you assess the possibilities. She has some great ideas about what to do with old clothes that you choose to recycle.
Some things that we have done with old clothes (other than donate or throw them away) include:
converting an old pair of jeans into a bag
converting old jeans into a skirt
using an old sheet to create a medieval costume
making doll quilts (and selling them!) out of old pillowcases and pretty shirt designs.
The possibilities are endless!
Chemical free cleaning
Ah, yes. Now we get into the actual cleaning! I only use natural products. Read about the reasons for this HERE. Everyone in my family suffers from allergies, including chemical sensitivities, that result in severe bouts of sneezing and hives. So, I would never recommend cleaners that might potentially make people sick.
But, that doesn't smell clean….
At times, I have used vinegar, baking soda, mineral oil, borax, and soap flakes. My husband hates the smell of vinegar and has a sensitive nose. By sensitive, I mean he can smell the kitchen garbage can from the other side of the front door! I didn't have these recipes from Compost and Cava that would've disguised the vinegar smell. Instead, I stopped using vinegar and resorted to using natural store-bought cleaners such as Better Life, Method, Mrs. Meyers, and BioKleen. More convenient, but more costly, too.
However, I am inspired to ditch the cleaners and give these cleaning hacks from Healthy Wealthy Vida featured below a try. Her tips for making the whole house smell good are pretty comprehensive. She includes a Table of Contents to help you navigate to the room that needs help smelling good and recommends natural methods. Score!
Vinegar for everything?!
Who knew of so many uses for vinegar! I only knew about using it to mop floors; disinfect counters and tile; clean windows, bathroom mirrors and the dishwasher; and as a useful addition to laundry detergent. In fact, that is still my favorite use for vinegar.
One time, I wiped up blood from butcher meat with E-cloth reusable microfiber cleaning cloths. I kinda forgot about it, didn't rinse them out, and when they dried, wow! Did they stink! I washed them with Tide Free and Clear. Still stinky. I washed them a second time. Still stinky. Now, I wondered if I'd have to throw them away. I decided that maybe I'd give it one more try. I used vinegar laced with my favorite cleaning essential oil, Purify, and either Charlie's Soap or Meliora laundry powder. Guess what? Those towels came out smelling fresher than springtime! Never underestimate the power of nature!
Well, Mom Foodie talks about twelve different uses of vinegar in this post. That's at least 7 more than I've thought of. Check it out. She includes some recipes, too.
Not enough ways to use vinegar? Here's a few more from Easy Organized Home, including a brief discussion of why vinegar is such a great all-around cleaning agent. This article gives specific instructions for how to use vinegar to clean specific items, such as shower heads, microwaves, stoves, and more.
I bet you forgot to spring clean this!
This one made me smack my head. Of course this needs cleaning! But, it doesn't really apply to me because I pretty much have no pharmaceuticals of any kind in my home. You might expect that in the home of a trained herbalist. (My amber medicine bottles have labels like "Sleep Tonic" and "Wet Cough Syrup.") That's why I didn't think of it on my own.
However, when someone told me about it, I felt I should include it. After all, you most likely do not make your own herbal remedies from scratch. The proper care and disposal of both over-the-counter and prescription pharmaceuticals is extremely important. Please read this post from Turning the Clock Back to learn how to properly clean out your medicine cabinet and dispose of expired medication.
Don't forget the garage!
Sometimes, we declutter the house only to move those items to the garage. It effectively becomes a backyard storage unit. I know it's tempting, but don't do it!
In my family, I do not clean or organize the garage (which faces an alley). My husband works on projects there and so do my sons. All I do is pull the car into the garage and store my bicycles there. So, they clean that space. Generally, it's pretty organized. I mean, I can pull my car in between two workbenches and 7 bikes (I own 2) live in there, too.
But, if your garage looks more like a storage unit than a garage, then these tips from Easy Organized Home are for you. Follow their advice and your garage will sparkle in one weekend.
Well, it looks like we've covered it all. When you're ready to get started, make sure you enlist a helper. Preferably, more than one. Kids can make great helpers! And, if you teach them how to do it using the suggestions in this post, they will do it well. Need some creative ways to assign chores to multiple kids? Got you covered there, too! Head on over to this post for those.