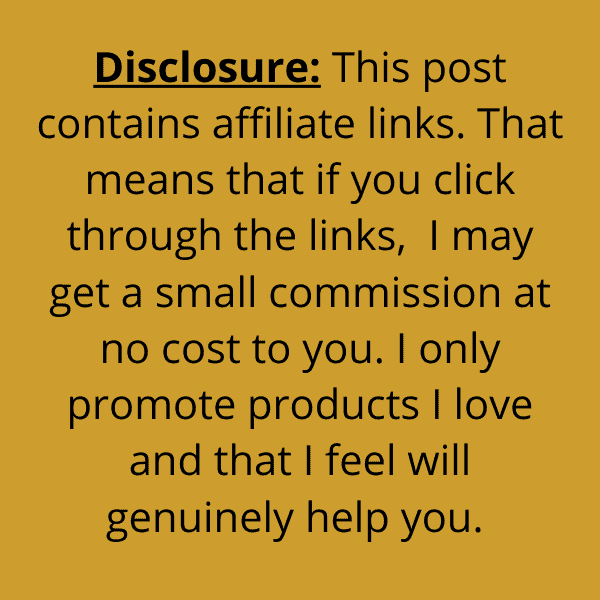 Unlike a lot of parents, I don't think every kid should go to college. In fact, for many kids, it's not the best choice. They should consider alternatives to traditional college. Why? Because some kids just don't have aptitude. Some kids have aptitude but lack other necessary skills for success. And, a lot of teens start college and don't finish or, they take an extra year (or two) to finish. That's because they start college without knowing why they're there. Prevent that at all costs! They should take a career assessment tool to help them. Otherwise, they may become one of the many young people who graduate with a useless degree and so much debt they live at home until they're 30.
There are many other reasons not to go to college. However, fears and myths still prevail and parents pressure their children to "just get a degree." Little do they know how much the job market has changed since they went to college. Especially since most parents graduated some 20-30 years (or more!) ago. That's kind of a long time!
For example, a couple of years ago, I was talking to the mom of one of my son's friends. The topic of "what's your kid doing after high school?" came up. She, of course, said that her daughter was going to college, but wasn't sure what she'd major in. I said that my son was not going to college, but was pursuing a business apprenticeship program. She promptly said, "Well, I feel that all kids should get a degree in something. At least they can be a manager."
What?
Having a degree in English or History does not give a person managerial skills. A Business degree might, but most young people don't major in Business or Project Management or Administration. They major in English, Communications, Psychology, Art, History, Women's Studies or some other liberal arts degree. Useless degrees. I know. I have one. Thus, I feel the need to promote alternatives to traditional college and talk about what my own graduates are now doing.
Alternatives to Traditional College for Teens
Two year college
This option seems most obvious and offers many, many choices. It's not just a stepping stone to a four year degree. Many jobs that require an associates degree actually earn more and cost less to obtain than a traditional four-year degree. For example, my oldest daughter decided to pursue a nuclear medicine technologist degree at our local junior college.
Medical degree options
She didn't start there, though. Right after she graduated high school, she took some graphic design boot camps and classes because she loved art. She thought she would have her own freelance graphic design business. However, she soon discovered some things about herself and decided that her personality wasn't suited to entrepreneurship. So, she investigated other options and decided on the nuclear medicine technologist route. She works while she takes classes. She will graduate with no debt, money in the bank, and an in-demand career making as much money as a nurse!
The medical field offers many lucrative alternatives to traditional colleges. Some of these career options include: radiation therapist, dental hygienist, medical sonographer, radiologic and MRI technologist, respiratory therapist, occupational assistant, and in some cases, an entry level registered nurse. These careers earn high wages and with the aging population, continue to be in demand.
Other careers requiring a two-year degree
The medical field isn't the only one that has lucrative career options that only require a two-year degree. Other careers that your teen can pursue include: air traffic controller, computer programmer, web developer, nuclear technician (not to be confused with the nuclear medicine technologist), aerospace engineering technician, electronic engineering technician, avionics technician, police officer, and paralegal. This is, of course, not an exhaustive list. But, hopefully, it gives you a good idea of what's out there as alternatives to traditional college.
Certificate programs offer alternatives to traditional college, too!
As I said, college isn't for everyone and junior college is still college. After all, students still sit in a classroom, complete assignments, take tests, and receive credit hours. Maybe a certificate program is more your young person's style. These are intensive programs that usually take less than a two years to complete (sometimes, as little as six months!). They are also usually more hands-on and have a less traditional structure.
Some of these options include: CDL driver, real estate agent, nail technician, health coach, doula, personal trainer, culinary arts (selected programs), bank teller, court reporter, building inspector, drafter/CAD operator, computer repair, and others. This is not an exhaustive list. These programs are usually offered through specialized schools (beauty school, for example) or through your local community college.
Apprenticeships or trades
Learning a trade is still a viable option for many teens entering the workforce. There is still a demand for experts in Heating, Ventilation, Air Conditioning, and Refrigeration (HVACR): plumbing, pipe fitting, and welding; sheet metal, auto mechanics, electricity, construction, carpentry, and others. We need more young people to learn these trades, especially since the average age of an electrician or plumber is over age 50. Many trade schools have closed because of low enrollment, even though these vocations earn very good salaries. Some parents dissuade their teens from choosing these careers by telling them they'll have to work holidays, weekends, and sometimes get up in the middle of the night. Well, medical and office jobs often demand the same thing!
In addition, many businesses have now instituted their own training and apprenticeships programs. They are frustrated with how ill-prepared current college graduates are for the ever changing business environment. So, they've taken things into their own hands! Praxis leads the way with their business apprenticeship program. This is the route my oldest son took. They accepted him into their program and they trained him in marketing, customer relations, and operations. Then, they matched him with a fast-growth start-up. It allowed him to hit the ground running using his gifts. His experiences will help him be able to start his own business someday.
Military
Of course, this remains an option. The military provides some nice perks for anyone who is willing to give up a few years to them. Not all positions require active duty. It's worth investigating since they offer training, college tuition, housing, advancement, travel, and more. However, it can be rough on family life if your son or daughter decides to stay in the military. Learn more about the U.S. Armed Forces including latest news, how to join, and benefits.
Self-employed
Many teens start a business during high school or middle school and by the time they reach adulthood, it's grown to produce solid income. Maybe your teen walks dogs, takes beautiful photos, bakes gluten-free cookies, has a blog, designs T-shirts, has a YouTube channel, teaches English (or another language), or repairs and builds computers. Maybe your teen is a virtual assistant. With hard work, the proper advice and education, and support, that business could support them.
Other alternatives to traditional college
There's nothing wrong with working a retail or food service job and working your way up. I know of several homeschool graduates who were unsure about their post-graduation plans. So, they got jobs at one of the local fast food restaurants, worked hard for a couple of years, and the place promoted them to shift leader. From there, these young people worked with a recruiter and got jobs as administrative or project assistants. One site that is a great resource for these types of jobs is Jooble. Their database of jobs can match your young adult with many possibilities. Once they get those jobs, then they are able to move around and continue to work their way up. Many employers offer job training, college tuition assistance, and more to help their employees improve themselves. This may be a good route for your teen.
Choosing one of the alternatives to traditional college does not mean your child will fail to support him/herself and live on the street. It does not mean that s/he lacks motivation or will never amount to anything. Your teen needs your support, not your criticism. Offer him/her options. After all, it's not your debt, your sanity, your life. It's theirs.