Well, it's that time of year again. It's time to ponder what went well over the past year and what didn't. After the flurry of activity, I like to spend New Year's thinking about what I'd like to accomplish in the next year. But, how to set goals that will rock the new year? I try to avoid the usual list-making and vague goals since I end up falling short when I do those things. Instead, I choose one or two goals and then create a concrete plan.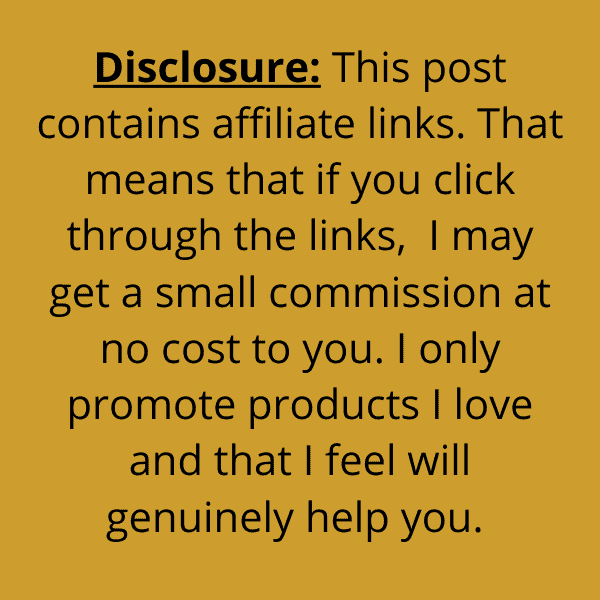 How to Set Goals that Smash Ceilings
Most of us choose a health related goal, such as losing weight or eating better. The goal usually goes something like this: "This year, I'm going to lose weight." Or, "This year, I'm going to exercise more." And then, we buy a gym membership and go to the gym three times a week. But, soon we find excuses to not go to the gym and after a couple of months, we stop going entirely. What happened? Why is it so hard to accomplish our goals?
Goals need to be
s

pecific and

m

easurable

Vague goals like, "This year, I'm going to eat better" or "This year, I'm going to lose weight" sound great. But, if we really want to know how to set goals that get it done, they need to be more specific. Such as,
Every day, I will drink a green smoothie for breakfast.
This year, I will lose ten pounds.
I will walk one mile every day.
One day each week, I will fast.
I will eat one vegetarian meal each week.
Every day, I will drink a gallon of water.
This year, I will spend 1 hour outdoors every day.
I will run five miles every week.
At every meal, I will eat one cup of vegetables.
You get the picture.
Goals must be specific and measurable so that we know that we accomplished something. They give us something to work at instead of daydream about. Without concrete plans, we don't know how to keep our New Year's resolutions and they remain dreams. Then, after only a few months, we start beating ourselves up because we aren't any closer to our goals. Again. To break this cycle of defeat, we must make our resolutions specific and measurable.
If the goals are to lose weight and eat better, one way we can make our resolutions more specific and measurable is by using a nutrition tracker. This FREE tool tracks calories and the nutritional content of all the food you eat. You can set it up for specific diets and targets so you get real time feedback on your progress. I use it to make sure I get enough fat in my diet and track the nutrient density of my food.
How to set goals: they need to be
a

ttainable and

r

ealistic

I don't know about you, but sometimes I have grand ideas about what I want to accomplish. But, they are so grand that they probably won't happen, even if I do make them specific and measurable. Because I homeschool, sometimes these goals feature things like:
I will go on a field trip to a new place every week.
We will have a one hour tea time every day.
We will do P.E. every week.
This year, I will follow a set routine. (Ha! This one eludes me every year.)
And then, of course, the inevitable happens and such lofty ideas fly out the window, leaving me feeling guilty. The truth is, those goals weren't necessarily realistic for my situation in the first place. Setting goals like "This year, I will lose 50 pounds" or "I will give up all sweets" will probably leave you feeling frustrated and defeated. Try setting the bar a little lower. Keep it doable. For example, if your goal is to lose weight this year, maybe aim for ten pounds even if you really need to lose more. It's far more doable to lose about one pound a month than trying to lose a pound a week!
If you're trying to get more exercise, don't add. one. more. thing. Instead, get creative. Maybe you ride a bike instead of drive to that class your kids go to every week. Maybe you walk while you have your quiet time and listen to the Bible instead of reading it. With an already busy schedule, you're far more likely to reach your goals if you substitute rather than add something.
Set a time limit to really make it happen
A year is a long time. Trying to embrace a new habit for an entire year poses more challenges than committing to a month or two. Setting a shorter time limit helps us accomplish more. Let's take the losing weight example.
Instead of saying, "I want to lose twenty pounds this year" let's break it down into smaller time increments with specific, measurable, attainable, and realistic micro-commitments or goals.
To lose two pounds this month, I will:
Do a juice fast once a week
Reduce caloric intake by having a green smoothie for breakfast each day and eating a low calorie vegetable with each meal instead of pasta, bread, or grains
Start each morning with a "walking quiet time"
Now, we don't worry about the larger goal of twenty pounds. We just focus on those two pounds. Two pounds sounds more doable. And, these are the types of micro-commitments that we can track. They are concrete plans so you know whether or not you accomplished your goal for the month. Successfully taking these baby steps is how to set goals that smash ceilings and really rock your new year!
How to Set Goals Using Helpful Tools
Since there are many different types of goals, sometimes we enjoy greater success when we use tools. For example, if the goal is to reduce monthly expenses by 20%, it helps to use a budget planner/tracker. That way, you know exactly how much money is spent and on what so you can figure out where you can cut your spending. Here are some helpful tools to use to make sure you accomplish those goals. They also give you feedback about your progress so you get a bit of encouragement just from the tool itself.
Start with some tools from Julie Naturally! Kids need to set goals, too. It's an important life skill that will help them succeed at school, work, home, and life in general. Start them off young and it becomes second nature. The High School Planner emphasizes personal goals, not checking off assignments.
Tools to help with financial goals
Go Girl Budget Planner and Expense Tracker
Budget Bytes: 100 Easy, Delicious Recipes to Slash Your Grocery Bill in Half
How to Be Debt Free: A Simple Plan for Paying Off Debt This is part of the Smart Money Blueprint series
The Simple Life Guide to Financial Freedom
And, of course, the quintessential Dave Ramsey: The Total Money Makeover set
Tools to help with fitness goals
Fitbit Inspire 2 Activity and Fitness Tracker to help you stay on target with your fitness goals
Cronometer free meal and nutrition tracker app for your phone
My Athlete Box a subscription box for women that sends healthy snacks, apparel, and more each month to help you with your fitness goals
gain(z) box a subscription box with options for men and women. This one focuses more on gear than snacks and apparel.
Check out my post on Types of Goals for more tools!