Are you searching for toys that aren't just fun, but educational too? If so, STEM toys could be exactly what you need.
STEM toys started to become popular back in 2013, but in recent years they've really risen in popularity. Short for Science, Technology, Engineering and Math, STEM toys are designed to give kids the skills they need in these core subjects.
The benefits of STEM toys
While there are a lot of educational toys out there, not all of them are designed to boost STEM skills. So, why do people consider STEM toys more educational?
There are a lot of benefits of giving your children STEM toys. However, one of the main ones is the fact they can teach your child a lot of traits and skills they won't necessarily get from other toys. These include:
Problem solving
Patience
Cooperation
Cognitive development
Overcoming challenges
In the long term, STEM toys will also help you child to learn more about specific core subjects. So, by the time they start learning these subjects in your homeschool, they'll already have a good grasp of them. And of course, since my favorite way of teaching children is through real, relevant experiences, I love these toys! They have been a regular part of our home over the years. In addition to STEM toys, I made sure my kids enjoyed unstructured open play outdoors and also stocked the house with open-ended, non-battery powered toys, too.
There are a lot of STEM toys available on the market and not all of them offer the same educational and fun element as others. So, if you're looking to invest in the very best varieties, below you'll discover the 5 top STEM toys children will love and learn from.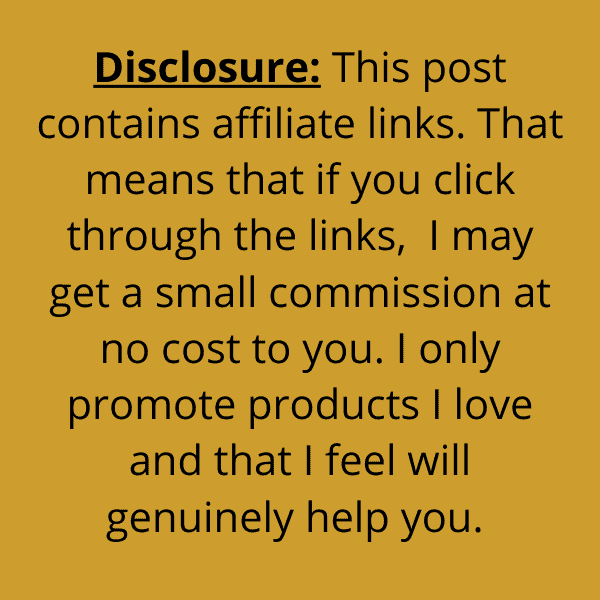 My top 5 STEM toys your kid will love!
Teach your kids important coding skills with the super-cute yet impressive Anki Cozmo robot. He may be small, but Cozmo has a huge personality that your kids are sure to fall in love with.
Available in limited edition Interstellar Blue, Cozmo teaches creative coding through a simplistic interface. Designed for children aged 8 and over, the possibilities with this interactive robot are endless.
A fearless explorer and loyal sidekick
Kids quickly fall in love with Cozmo thanks to his big personality. He isn't just a toy – he's your child's new loyal sidekick!
See, this robot doesn't just follow commands. He benefits from pretty impressive AI technology. This means he can recognize you, remember your name and he'll evolve the more time he spends with you.
Challenge Cozmo to plenty of fun games
Another unique feature of Cozmo, is the fact he comes with plenty of fun games your child can play. Just some of the fun games you can challenge him to include Memory Match, Quick Tap and Keepaway.
There is also a free app that you can download which is regularly updated with fresh, new games. So, the game-play aspect is practically endless.
Creative, fun coding
Let's face it, coding doesn't sound fun! However, with Cozmo it really is. The interface is easy to use, and your child can program him to do all kinds of cool things.
They can tell Cozmo to perform a victory dance, pick up and transport his cubes, or even sneeze. The toy teaches coding in a drag and drop method, allowing your child to easily drag coding blocks onto the screen. Once kids move the blocks to the screen, Cozmo will launch into life, following whatever commands have been set.  
See through the eyes of a robot
As well as offering an awesome range of games, Cozmo also allows your child to view the world through his eyes. With the unique explorer mode, you can see exactly what the robot sees as he travels around the room.
You won't need to worry about potentially standing on or breaking Cozmo either as he's built with durability and security in mind. He's a lot tougher than he actually looks!
So, if you're searching for an impressive, fun and educational coding robot, you'll struggle to find a better one than Cozmo. Get the limited edition Interstellar Blue color robot today and give your child an educational yet exciting gift.
Does your child love to put things together? If so, they're going to love this K'Nex 100 Model Building Set!
Consisting of an incredible 863 pieces, your child is sure to enjoy hours of fun creating their own unique models. They can use their imagination to create a huge range of structures, shapes and figures, or they can follow the fab instructional booklet which shows how to create 100 unique models.
It's a versatile kit and young girls enjoy it just as much as young boys. If your child is aged 7 or older, they're going to be in building heaven.
Easy to store away
Worried about all of those pieces ending up sprawled across the floor, or worse, painfully sticking into your feet like LEGO? Thanks to the convenient portable suitcase storage box included, you'll never have to worry about losing, or standing on the rods and connectors.
Create awesome moving models
This isn't your average model building kit either. Unlike many of its competitors, this kit lets your kids create actual moving models. It features numerous moving parts, giving them the ability to create all kinds of fun moving models such as transforming animals, working amusement rides and rolling cars.
Helping to develop crucial STEM skills
The K'Nex kit will teach your child fundamental STEM skills. It also helps to aid their development. As they put together different structures, they'll get a great idea of how the building system operates and they'll fine-tune their hand-eye coordination, spatial awareness and problem-solving skills.
Of course, it also helps to exercise their imagination too. The introduction of tablets and smartphones has led to a drop in imaginative play. So, if you want to ensure that your child develops a healthy imagination, this kit can help.
Made with a commitment of quality
What's great about this kit, is that it's made with a commitment of quality in mind. All of the rods and connected are made in America, and they're produced at a green, zero-waste, landfill-free site. They're tested for the utmost quality and pass strict safety standard to provide you with total peace of mind. There are a lot of building sets out there, but few can teach the same fundamental STEM skills as this one. It's fun, easy to store away and the fact it allows your child to build 100 different models is fantastic. So, if you're looking for the best model building kit, this is definitely a great contender.
Help develop your child's STEM skills with this adorable Botley coding robot. Suitable for children as young as 5, Botley's advanced features allow him to grow with your child, helping them to learn screen-free coding.
Developed by Learning Resources, Botley is a 2019 finalist for the Toy of The Year awards. Here, we'll look at some of the robot's key features and benefits to help you decide whether or not it's the right gift for your child.
100% screen free coding
Typically, smartphone or tablet apps control coding robots. However, one of the great benefits of Botley is that he can be controlled remotely away from the screen. When I discovered this toy, I loved the screen-free feature. I successfully kept my children from screens while they were young, and now I can help my do the same with my granddaughter.
You don't even need to download an app to get started – your child can use him right out of the box. You're supplied with a small, colorful remote programmer which your child will find super-easy to use.
Helping to aid development and creativity
Botley comes with a 77-piece activity set designed to aid development and creativity. Your child will need to learn how to problem solve as they code Botley to navigate around objects.
It includes 27 different obstacle building pieces, allowing your child to create numerous fun obstacles to challenge the robot. It also comes with 40 coding cards, 6 double-sided tiles, detachable robot arms and a starter guide packed full of coding challenges for your child to solve.
Advanced features for years of play
When you buy Botley, you'll be investing in your child's future. He comes with advanced features to ensure that he grows with your child.
When they master the basic coding skills, they can move on to more advanced challenges. Kids can code Botley for up to 120 different steps. He can follow a loop of commands or use his impressive smart logic to detect objects and find a way around them.
As if Botley wasn't exciting enough, he also comes with lots of hidden features that can be unlocked. Your child will love overcoming the challenges and unlocking these secret features.
It's worth noting that you will need to purchase 5 AAA batteries as they don't come included in the box.
Overall, it's not hard to see why Botley is considered one of the best coding robots available to buy. He's fun, cute, intelligent and provides great developmental benefits, especially in terms of STEM skills. So, if you're looking for an affordable, fun and education gift for your child, Botley is worth considering.
Kids today spend a lot less time outdoors thanks to technology. However, with this great geode treasure kit, you can now bring the wonders of nature into the home.
Produced by National Geographic, each kit comes with 10 different geodes. Ranging in size from a tennis ball to a ping pong ball, these stunning geodes break open to reveal the glistening crystals inside. My kids loved these!
Hand-picked for impeccable quality
When you receive these geodes, you're guaranteed to discover a range of different colors, and each has been hand-picked for its impeccable quality. You will need a hammer to break them open, but safety goggles are provided.
It's also worth noting if you receive some of the larger geodes, you may need a chisel and a hammer to crack them open. This is because they tend to be quite solid and difficult to break. However, the smaller geodes are really easy for your kids to break.
Learn more about geodes and their development
This kit doesn't just let you smash open the geodes and discover beautiful hidden crystals – it's educational too. You'll find a learning guide included which teaches you and your kids how geodes are formed during volcanic eruptions.
It also shows you the types of crystals you could find hidden inside. Part of the fun with these geodes is that you never know what you're getting. Each pack is 100% different from the next. So, you'll end up with a fantastic range of different crystals.
A unique selection of 100% natural geodes
These geodes have come from genuine volcanic eruptions. They aren't manmade like many other geodes available on the marketplace. That's why there are no guarantees over which crystals you end up with.
While these geodes are essentially a learning tool for kids, you might be surprised by just how much you enjoy breaking them open too! Smashing them open with a hammer, particularly the harder ones, can be pretty therapeutic. So, they really do provide fun for all the family.
100% satisfaction guarantee
National Geographic are so sure you and the kids will love these 10 geode packs, that they provide a 100% satisfaction guarantee. This means, if you're not happy for whatever reason, you'll get your money back.
So, if you're looking for an educational but fun gift for the kids, this National Geographic Break Open 10 Geodes pack is a great choice. When else will you and the kids get to see real volcanic geodes?
If there's one thing my kids loved, it was carrying out experiments! I probably bought this kit twice, once for the older set and once for the younger set, it was so fun and affordable. So, if you're looking to give them an exciting yet educational gift, this Scientific Explorer My First Mind Blowing Science Kit is sure to be a winner.
Designed for kids aged 6 and over, this incredible kit comes with 11 awesome activities. These do-it-yourself experiments require zero expert skills and can be fully carried out at home. However, adult supervision is recommended, though you really won't mind when you see the types of mind-blowing experiments you'll be supervising!
Unlike rival experimental kits, this one features some of the coolest experiments of them all. Think test tube sunsets, color changing erupting volcanoes and growing your own jiggly, colorful crystals. There is literally hours of exciting entertainment here!
You'll also love the fact that none of the experiments featured are overly messy. You may end up with a few minor spills though, so it's best to work on a flat, clear surface that's easy to wipe clean. You could even help them feel like budding scientists by investing in one of those white lab coats for kids. This will add to the experience, while also protecting their clothes against spills.
Worried your kids will ask you questions you can't possibly answer? Don't worry, this kit has you covered. Within the included activity guide, you'll find awesome mind-blowing science secrets. These are there so you can easily explain what is going on in each experiment.
So, you really don't need to be a science guru, you can just pretend you know what you're talking about! However, if you are open to learning more about the basics of science, this kit could benefit you too.
As well as carrying out the actual experiments, your kids will learn more about basic science principles. They'll discover the differences between bases and acids, as well as how to use tools such as pipettes and test tubes. It's extremely educational yet super-fun at the same time.
Although the kit comes with most things you'll need, there are some additional extras to be aware of. However, the extra items needed can typically be found in your pantry, such as baking flour, measuring spoons and grape juice.
So, if you're looking for STEM based gift your kids are sure to love, you'll definitely want to consider this awesome science kit. Available at an affordable price too, it's an investment you won't regret making. Plus, you might even learn a little more about science yourself.