When my children were younger, I struggled to keep everyone at the table at the same time. Living books were important to me, but my rambunctious bunch wouldn?t quiet down. I was okay with them playing with Legos or squishing clay while I read, but quietly? That seldom happened. At that time, only one child could read on her own. While I filled the house with great books, I wanted a way that we could read them together. As I pondered my problem, I observed one time in the day when everyone stopped talking and running around. Lunchtime.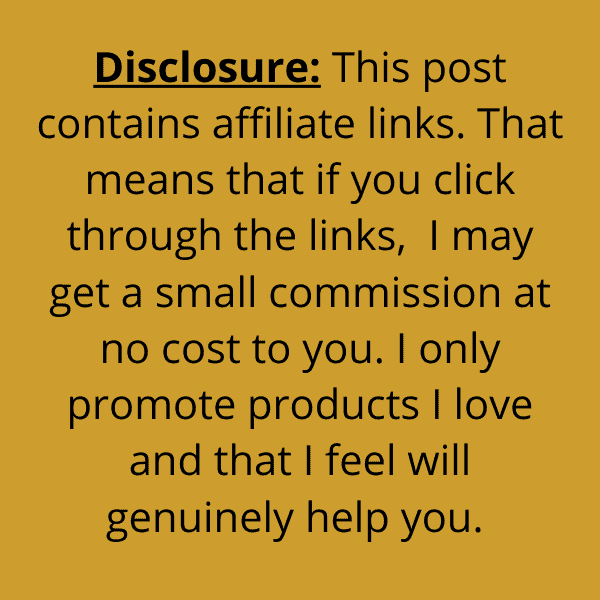 Why read aloud anyway?
Before I talk about what we did, you might wonder, what's the big deal with reading aloud? Why is that better than just handing your child a book to read on their own? What about watching someone else read a book, say on a television show or in an app? Here are some reasons. A much more in-depth treatment of this subject can be found on Read Aloud Revival.
Some read aloud benefits
Increases vocabulary and creativity
The more books our kids read or are read, the better they do on standardized tests and the better their writing is. In an age when writing excellence seems to be declining, developing vocabulary is important. But, reading fiction (especially aloud) does far more than that. It also encourages creativity and imagination, essential skills for life. Listening to someone read forces the brain to create its own images instead of passively look at images someone else created. Being able to see something in your own mind's eye improves memory and learning. It strengthens the brain's ability to come up with novel solutions.
Most children understand at a higher level than what they can read on their own. Maybe he can read the Geronimo Stilton series, but his brain understands The Hobbit. Reading aloud allows him to learn at a higher level than he can accomplish on his own. Instead of decoding and comprehending, he can focus on just comprehension, which brings me to the next benefit.
Improves listening skills
Read aloud sessions force the brain to pay attention and listen carefully. Otherwise, the story doesn't make sense and the mind cannot create the character's world. When unfamiliar words come up, the brain struggles to find meaning in context through listening. Auditory learning ability improves, communication skills grow, and attention span expands.
Some Additional Benefits of Reading Fiction
Helps us learn empathy, acts as a virtual reality machine
Unlike an app, video, or other visual media, reading allows us to step into someone else's shoes, someone else's story. While video games offer us an alternate universe, they fall short. In a book, we feel what they feel, we see what they see. We experience the world as a different person. Books offer the opportunity to gain perspective and try alternate realities without having to change our own lives. What is it like to be an African American girl living in the inner city in the south? A Jewish boy hiding during the Holocaust? A homeless girl in Texas at the height of the Great Depression? Books open a door that no other medium can. Movies, television, and video games can't tell us the inner thoughts and emotions of characters. Only books can and we become better, more empathic, people for it.
Reduces stress and protects memory
Research shows that reading fiction reduces stress better than any other stress-reducing activity. This surprised me. Better than a cup of chamomile tea? Yes. Better than listening to relaxing music? Yes again. They're not sure why reading fiction is more beneficial than these other methods, but on measures of heart rate and muscle tension, it was more effective. Those who read a lot of fiction also experience less memory loss as they age. Perhaps books help exercise the brain in ways that keep it young. Maybe that's why reading a favorite series provides an escape for some children and helps them cope with real life. And, unlike the escapism offered by video games, books help kids relax, not become aggressive and anxious.
Improves sleep
Here's support for the old bedtime story. Even when we are grown, many of us read before bedtime as part of our daily sleep ritual. Reading fiction brings the mind to a state of relaxed disengagement from reality. It helps us wind down and forget about the day. This is just the state of mind that helps the brain go to sleep. If you still need a little help, try this.
The first read aloud activity: eating
Read aloud activities first centered around lunch
I wanted all these benefits for my children, but how to corral a bunch of rowdy kids? As I mentioned, I started with lunch. It took a little planning so that I would be ready when they all gathered at the table. I started reading for 15 minutes, just long enough for them to finish eating. After a few weeks, they stopped getting up after lunch and begged me to keep reading. I would've kept this routine, but I kept missing my own lunch. I learned that a homeschool acquaintance of mine had a routine of cookies and tea at 3pm. I thought, Why not make it read aloud tea-time?
Then, afternoon tea time . . .
While it's obvious that that I needed cookies, tea, and a good book, it wasn't quite that simple to add this to my read aloud activities. If I didn't have everything ready–say, I put the cookies out, but the tea wasn't done steeping–they wouldn't stick around. I carefully timed everything and chose the book in advance. Reading started when they had the cookies. I had to make the cookies ahead of time (my kids have allergies that make it cost-prohibitive to buy them all the time). This meant that I had to account for the baking time even while we were doing lessons, eating lunch, caring for a toddler, etcetera.
That all seems like a no-brainer, but rallying four wiggly kids challenged me. Eventually, they made the cookies. They learned to make tea and that grew to a passion for tea (I buy about ten different Adagio bulk teas at a time!) Sometimes, I compromised and served veggie sticks or fruit and yogurt dip. After awhile, I stopped doing this, too, as my older two participated in more structured classes outside the home. These classes occurred precisely during, you guessed it, our usual tea time!
Then breakfast!
What other time is everyone sitting down and occupied with food? Breakfast! I made crock pot oatmeal and set out the toppings in the morning. While they all dug in, I used the time to read to them. Sometimes, we did devotional reading during this time, and sometimes I read fiction. Just as with other mealtime read-alouds, I eventually abandoned reading at breakfast because I often missed breakfast. We started lessons immediately afterwards and I wouldn't get a chance to eat. Then, as my children got older, some of them kept waking up later than usual, wreaking havoc with my careful planning. I resorted to some other ideas, a few of which I implemented even while I occupied them with food.
Match reading aloud with yummy food, but make sure you eat first!
Read aloud activities that keep hands busy
Legos, blocks, clay, and more!
As I mentioned above, I allowed the kids to play with Legos or blocks on the carpet while I read. I had resorted to reading during meals so that their chewing occupied their mouths. But, I read to them at other times and decided that when they got too loud, I would stop reading. When they quieted down, then I started again. It didn't take long for them to catch on to this.
For wiggly kids, it seems to help them listen better when they are doing something with their hands. When it wasn't Legos or blocks, they sculpted with clay or WikkiStix. I made sure their hands were busy so that they wouldn't run around or poke each other. If you have wiggly, active kids, try using these read aloud activities to keep them listening. Ask them questions when the session is over and they'll surprise you with how much they remember.
Coloring, drawing, and other paper crafts
Some kids don't like getting their hands dirty with clay, glue, WikkiStix, Crayola Magic, Moon Sand, or any other sculpting material. They get very upset when they deal with this stuff. Kids with sensory avoidance might prefer the calming effect of coloring books, drawing, origami, or paper dolls. These read aloud activities might be more their style. My children with Asperger's cannot listen and do crafts at the same time and prefer to just sit and stare at me. I have to ask them questions as I read to make sure they don't retreat into an inner world.
Keep their hands busy while they listen and they might just remember everything!
Read aloud activities for older kids and teens
Older children and teens often no longer need hands-on read aloud activities. But, they do need challenging questions and tie ins to help them get the most out of the books. I like to develop questions based on Bloom's Taxonomy. Ask questions like these:
What message do you think the author is conveying with this book? Justify yourself with examples from the book.
Compare two characters. Did they both get what they wanted? How did they differ? What does this say about the human condition?
How does the author use literary devices to convey ideas? Why is this better than just saying it plainly?
And so on. The idea is to give them a reason to listen, challenge them to think critically about books, and deepen their appreciation of good books.
They also benefit from discussion of books with others. That's when it's time for a book club. Check out this post for some great ideas.
Read alouds insure stealth learning
Homeschooling is hard work. When they were young, sometimes it was hard to get in everything I wanted to do with them. Every day was a new adventure with children with short attention spans and wiggly legs. There were days when I felt like I accomplished nothing. But, there was always read aloud time. If nothing else, I knew that my kids were being fed good stories that nourished their hearts and souls. Not only that, we made memories that are with them still. They didn't always remember the "lesson time" but they sure remembered the books we read together over cookies and blocks. Even as they got to be teenagers, they still enjoyed read aloud activities.
Our favorite read aloud books
I almost always chose classics and unabridged, original versions. Reading good books that tell important truths within an entertaining story line is important to me. They heard Pinocchio, Peter Pan, Wind in the Willows, Jungle Book, Velveteen Rabbit, and many, many more. They were not the Disney versions. In fact, after we read the originals, they got angry that the stories were changed for the movies. They actively compare books to movies now and almost always find the book to be better.
Maybe you already have a read aloud time with your children. Try some of these read aloud activities and see what happens. A new tradition may be the vehicle for joyful remembering.
What are some of your favorite books to read with your family?