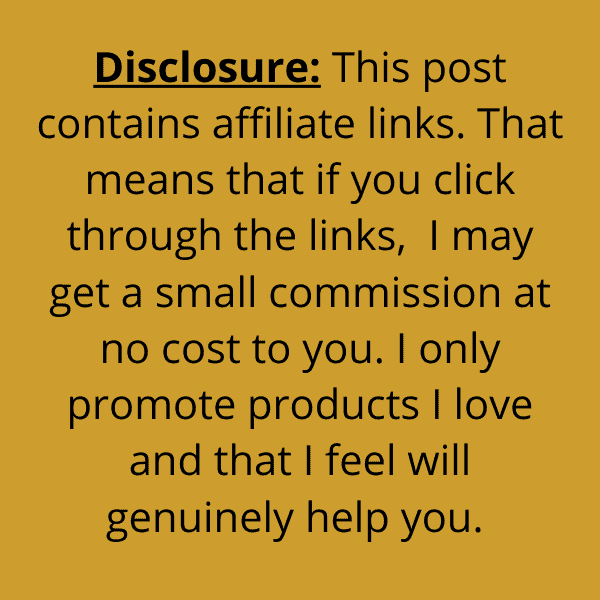 Before I get started, I'm talking about mom's morning devotions, not the kids'. I also want to acknowledge up front that homeschooling moms often don't get much time for their own morning devotions. I've heard some say they have as much as 30 minutes or as little as five. These secrets are useful no matter how much time you have. And, as we know, spending time with the Lord in the morning gets even more challenging during busy seasons, such as the fall. But, it is key to a proper mindset throughout the day. So, let's get started!
5 Secrets to Awesome Morning Devotions
Have a Plan
Many of us already do this, but just in case, I included this as one of the secrets. This might sound obvious, but when your time is limited, you need an organized plan. Whether you've got five minutes or 50 minutes, decide in advance what you will do with that time. Will you read a chapter a day in that new Nancy DeMoss Wolgemuth study? Perhaps, you prefer to do an inductive study of one book of the Bible, such as my Faith Journeys Roman Study or Philippians Study. Or, maybe you read a devotion a day from Our Daily Bread or one of the ones listed here.
Once you decide what you will read, then add in prayer and/or things. Being intentional and organized helps us use the little time we have more effectively. It also prevents us from making excuses or forgetting to have morning devotions. Instead, it gives us a purpose, something to look forward to, and creates an appointment. However, we do need to be mindful that it doesn't become just another "to do."
Keep all your materials together in one place
This secret goes hand-in-hand with the first one. How many times do we leave that morning devotion book in the bathroom, our Bible in the living room chair, and our prayer journal on our bedside? Then, when we want to do morning devotions, we have to hunt all over the house for our materials, wasting precious time. It may be worthwhile to have a morning basket for mom. Then, it's easier to keep all our materials together. To make it even easier, it may be worthwhile to have two journals, one for the bedside table and one for our morning devotions. That way, we don't have to remember to put it back after writing down our evening prayers or thoughts. Start now by grabbing the pictured free mini journal through this form.
Have a designated place where you have morning devotions
I realize this may be difficult, but even if it's the bathroom, that works! When my children were small, the bathroom functioned as a sanctuary for me. No one bothered me when I was in the bathroom. But, I could still hear them just in case they really needed me. Another place I used for my morning devotions was the car. When I used the car, I had to be more flexible about the time of day. But, insisting on evening grocery shopping alone and then, taking a little extra time for me…well, we moms do what what we have to do, right?
The important thing to remember is that it doesn't have to be your bedroom, office, or living room. Be creative! Having a designated place where you know it will be quiet, private, and hold your needed items is essential. Without it, you face constant interruptions and no privacy. To really get the most out of your morning devotions, relax, and get real with Jesus, you need this space.
Make prayer a priority
Very often, when my kids were small, my morning devotions consisted of nothing but prayer. More than anything else, if we really want to see transformation, if we really want to see God move, we need to pray. In addition, to have awesome, life transforming times with our Lord, we need to pray those pour-out-my-heart kind of prayers. Very often, prayer becomes formulaic. Have you ever heard of the prayer acronym A.C.T.S.? It stands for Adoration, Confession, Thanks, and Supplication. It is a great tool to keep us balanced in our prayer life. However, sometimes we lean on it like a crutch or begin to feel it is the only correct way to pray. To really have awesome devotions, though, we need to lay our hearts bare and then really listen. He already knows. But, do we know?
Incorporate worship
And last but not least, the fifth secret to awesome morning devotions is worship. Now, worship doesn't have to mean singing, although that does have a powerful effect on the state of our hearts and our outlook. I also definitely recommend worship music and singing because that is the surest way to feeling uplifted and connected to our Lord. But, listening to worship music and meditating on the words also affects us in profound ways. However, the most important reason to incorporate worship is that He is worthy. Worship forces us to focus on Him and not on ourselves. We must focus on who he is and what he has done and will do. By doing this, we can relax and release our troubles to him.
Through planning our study, organizing our materials, reserving a space, and placing a high priority on prayer and worship, we can enjoy awesome morning devotions day after day. Try these tips and see how they transform your time with the Lord.