As I discuss in my guide to Christian unschooling, one of the necessary ingredients to successful unschooling or natural learning is resources. While I have done the urban homesteader thing, my kids weren't always active participants. They also had interests of their own that didn't involve vegetables, herbal remedies, or fermenting. And that's where monthly STEM kits came in. After all, I felt that STEM was important and there are many benefits of teaching STEM and topics you don't know much about that go beyond learning about science.
Years ago, when I first found out about subscription boxes, I thought they were too expensive for our budget. So, I tried purchasing necessary supplies separately. But many times, I'd end up buying far more than I needed because stuff is sold in sets. Or, one of my sons needed a specific size of something that was difficult to find. And, the driving around to craft stores and hardware stores ate up a lot of valuable time. I learned the hard way that sometimes trying to DIY kids projects can end up costing more money and time and end up with disappointing results.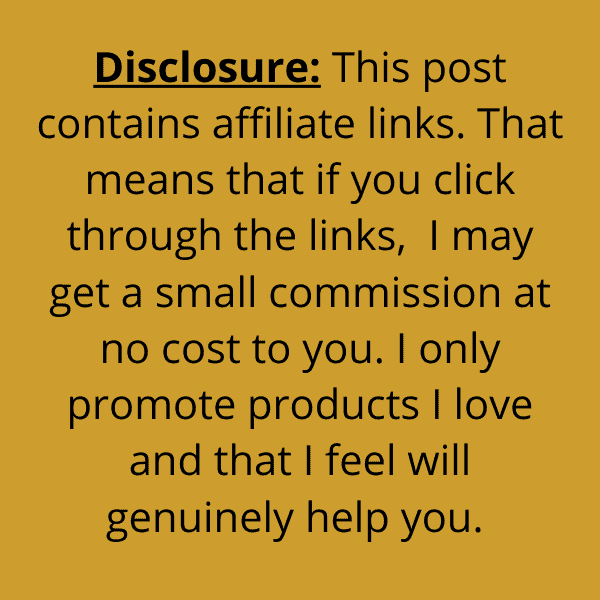 Unfortunately, my older son wouldn't be deterred so he scavenged the alley for supplies. He learned how to be resourceful and he learned valuable creative problem-solving skills. However, alley finds were not, well, what I wanted for my son. So, for his younger brother, I purchased monthly STEM kits. These subscription boxes became a staple of his homeschooling journey. They not only helped him dig into his interests but also helped him overcome some special challenges he faced.
5 Monthly STEM Kits for an Awesome Fun Homeschool
Annie's Crafts
Everything included
The Young Woodworker's Club was one of the first monthly STEM kits we purchased. It comes with all the pieces your child will need and it even comes with real child sized tools! No hunting around for wood scraps or using dangerous tools to get the perfectly sized piece. All pieces are precut and include pilot holes. Every kit also includes nails, screws, wood glue, and whatever tool that is needed. It even comes with paint and stickers so your child can decorate it however they want.
Real Projects
Another aspect I really liked about these projects is that none of them were twaddly, throw away projects. I hate that. Who wants to spend money on a monthly STEM kit that gets thrown away? It feels like I'm throwing money away. Instead, every project was a real project that my son could use once he build it. Kids build old-fashioned games and toys they can play with or give as gifts. My son built wooden trucks and cars, a candy dispenser, a bean bag toss game, and so many other projects.
Easy to follow instructions
The instructions were mostly pictorial, so a child of any reading level can do these kits. Even so, because of my son's challenges, the instructions sometimes required me to help my son figure out what to do next. There are no videos to help. But, generally, these kits are appropriate for ages 8-11. At about age 12, the finished projects start to feel a bit young, even though the difficulty level is still engaging for a 12 year old.
If your child likes building wood projects and you are looking for some old-fashioned skill development, check out the Young Woodworker's Club. Use code SHARE50 to get 50% off your first shipment!
By the time I discovered the Creative Girls Club, my daughters weren't interested. (Sad face.) They were too old, too. But, I thought I'd include it since my son enjoyed the Young Woodworkers Club so much. Just like the Young Woodworkers Club, it also offers real projects with all needed supplies included. Use code SHARE80 to get 80% off your first shipment!
Green Kid Crafts: a monthly STEM kit with a twist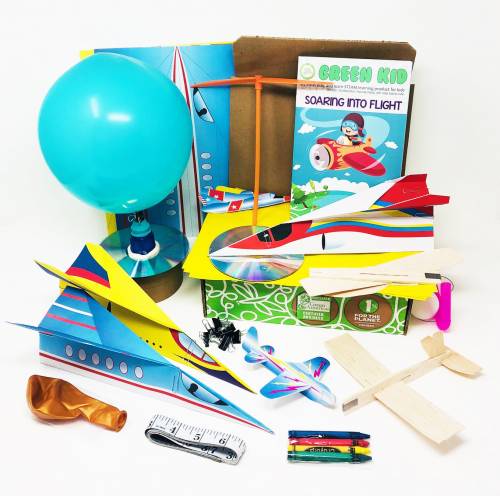 Includes
A

rt (STEAM instead of just STEM)

Every month's Green Kid Craft Discovery Box is packed with 4-8 unique and engaging activity kits designed to foster a child's creativity and confidence while helping to raise the nation's next generation of creative leaders. These kits don't just include science, though. They also incorporate art projects, making them more appealing to non-techy kids. It also helps kids see relationships across academic disciplines. Science and technology aren't just about machines!
Award-winning
If quality assurance is important to you, this monthly STEM box is a winner! They have won the Academics' Brain Toy Award, Dr. Toy's Best Green Products, PTPA Seal of Approval, a recommendation from Parents' Choice, MACT Excellence and MACT Green Awards and Red Tricycle's Award for Most Awesome Subscription Service. These awards played into the decision-making process of giving these boxes a try.
Earth friendly
Tired of filling landfills with broken toys and used up activities? I certainly am. That's why we intentionally chose sustainable toys made of wood, fiber, and metal as much as we could afford. This box impressed me. As an earth friendly company, they are carbon neutral and use only sustainable, safe materials in all of our products. They also commit to giving back a portion of each sale to environmental non-profits.
Includes magazine
Not all monthly STEM kits include an educational magazine to not only teach, but extend the learning. This makes the box go farther as kids investigate the box's theme further on their own. Check out these Green Kid Craft boxes, appropriate for kids as small as age 2 (with their Junior box option) and up to age 10 with their Discovery boxes.
Designed specifically for teens
Craftsman Crate is a new kid on the block. It was designed because the creators' sons complained that there was nothing out there that taught hands on skills for teen guys. So, they created it themselves. We recently started this subscription because, at age 13, my son grew out of most of the other kits and he wanted to continue to do what he loves best–make stuff. But, he wanted to make real stuff and learn real new skills. So, this kit is especially good for the teen whose outgrown the Young Woodworker's Club or the Green Kid Craft box.
Created by fellow homeschoolers
These monthly STEM kits also include the "A" and were developed by Hal and Melanie Young, the homeschooling parents of eight children, six of whom are boys. Who knows the needs of homeschooled young men better than people who live it? They know how to put together useful, interesting boxes that our young people will truly enjoy. These boxes help them not only develop traditional skills, they also help them develop much needed modern skills of creativity, initiative, work ethic, and problem-solving.
Includes everything you need
These kits include actual books, real materials and tools, and everything else you might need in order to learn the skill and complete the project. No running to the store to get the rest of the supplies. No raiding dad's work bench. Check out the Craftsman Crate today and get $10 off your first order with coupon code FIRSTTEN.
Award-winning
Much like the Green Kid Craft boxes, Groovy Labs has quite the list of awards. You know they're doing something right when so many organizations recognize their quality offering. They have won the Parents' Picks Award, Parents' Choice Silver Honor Award, and they are an Edison Awards Nominee for 2020.
On top of those accomplishments, they have been an Official Partner with USA Science & Engineering Festival, Mr. Dad Seal of Approval winner, and are included on the Mothering Natural Toy Guide Top Picks list and Popular Mechanics 100% Wholesome Holiday Toy Guide. They have been featured on The Homeschool Sisters Podcast, Smithsonian Science Education Center, Full STEAM Ahead: Our Homeschool Journey, and several other sites. In addition, they have an ongoing partnership with Popular Mechanics. And, they recently also partnered with Ford to offer the Ford STEAM Experience, a box that features a complete prototype of a Ford Mustang GT.
Teaches the scientific inquiry and engineering design process
Each box comes with all the materials needed to complete an engineering challenge, and as such, is appropriate for kids aged 8-12. The included magazine talks about an imaginary (and sometimes not so imaginary) problem that your child is called upon to help solve. They need to use the materials in the box to solve the challenge as they learn about that month's theme. Then, they get a new, related problem to solve with the extra materials in the box. They are encouraged to document their process and share it with others. My son enjoyed these challenges for a while. They take a different approach than some of the other boxes we've tried in that the boxes involve solving a problem using STEM. This contrasts with the "let me teach you about…." approach.
Online extension activities
In addition to the monthly STEM kit, kids also have access to the members-only Beyond portion of the Groovy Lab in a Box website. This allows them to continue the learning with videos and additional activities. They also have a blog with free activities, if you want to try them out.
A product line for the entire family
I saved this one for last because many people are already familiar with Kiwi Crate and their full line of products for infants up to young adults. They also now offer more than monthly STEM kits. They now offer Atlas Crate that helps kids explore geography and culture, Doodle Crate that emphasizes arts and crafts, and they offer Maker Crate for teens interested in art and design. When we started my son's subscription to the Tinker Crate, that was pretty much the end of the line in terms of age range. But, recently they added Eureka Crate for teens that extends the Tinker Crate experience. My son made a working ukulele with the last Eureka Crate he received. Pretty nice that everyone in the family can enjoy a box from Kiwi Crate.
Easy to follow instructions that include video
Once my son moved on from the kids' toys and games of the Young Woodworkers' Club, I really wanted him to work independently. The online videos coupled with the easy to follow pictorial instructions insured my son's success every time. The instructions look like blueprints, so they also acclimated him to what real engineers use in projects.
Quality construction materials
While the materials used in Kiwi Crate monthly STEM kits aren't exactly what you'd find at the store, they aren't cheap plastic or cardboard, either. These are quality proprietary materials that can take some abuse and the projects are meaningful, relevant projects. Like all of the boxes I've talked about, they center around a theme. But, the fun project demonstrates the principles of the theme. So your child might learn about the chemistry of combustion through a fire lab, for example. Or, learn about optics by making a light maze.
Includes a magazine with relevant learning
Like some of the other boxes, Kiwi Crate includes a magazine. The magazine gives some historical background and information about the theme. It discusses the principles that the project demonstrates and some extension activities for further exploration. And, it often includes further reading, either through books or websites. My son really enjoyed these boxes and they helped him overcome some learning challenges. Try one or more of the Kiwi Crate line of subscription box products today! You can get 30% off your first month's order with code SHARE30
Remember, monthly STEM boxes can save you money, time, and effort with their convenience. It's almost like getting a new educational toy each month, except you can count it for school. It gets your kids off screens and gets them developing skills they'll need for the future. Try a box and see your child soar.