When my children were small, having a gift free Christmas didn't seem possible. We did limit the number of gifts so they never expected a shower of gifts on Christmas morning. With four children and a limited budget, this was a necessity. But, now that they are older (and all the cousins are, too), it's time to revisit this idea.
When I say "gift free," I mean purposefully choosing to forgo buying packages of new toys, clothes, household gadgets and electronics, personal care products, books, gift cards, and other tangible items purchased from a store. It doesn't exclude homemade gifts such as soaps, jams, or art. The choice to have a gift free Christmas curbs attitudes of consumerism, greed, and entitlement. And, we do ourselves a favor by preventing more clutter from accumulating in our homes. Lastly, we also choose not to go into debt for the sake of fleeting happiness.
By choosing a gift free Christmas this year, I can put more focus on Christ, the real reason for the season.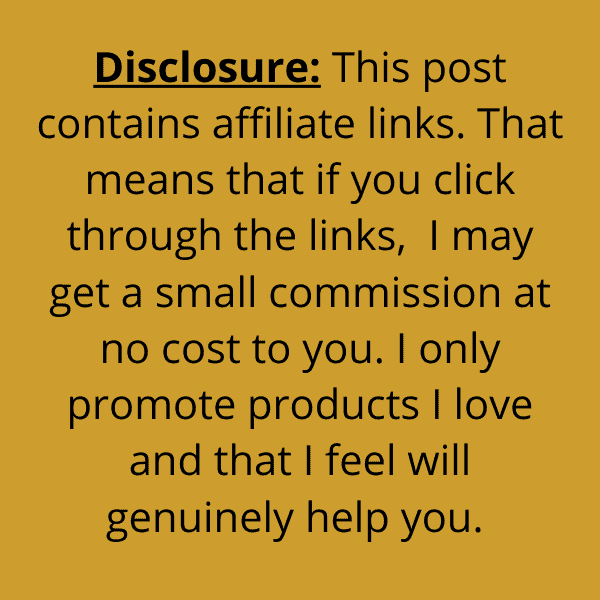 Ideas for a Gift Free Christmas
Gift Alternatives
Several of these ideas are based on love languages. (Don't know what those are? Check out the 5 Love Languages by Gary Chapman).
Make gifts. Instead of buying gifts, use your creativity and make gifts for each other. These can be food, candles, soaps, fabric gifts, wood projects, prayer box, blessing jar, or even ornaments. One year, my son gifted my mother with framed spray paint art of a cityscape and my daughter gifted me with a crocheted hat and scarf she made. For many years, this was the norm in my house because my children had little or no money of their own to spend on gifts. However, they still wanted to give something. Encourage handicraft skills development during productive free time so your children can confidently give beautiful handcrafted gifts. Need some ideas? Go on Etsy!
Offer gifts of service. Kids and adults can create coupon books good for acts of service. Some possible coupons could be: One free car wash, one prepared dinner, or one spotlessly cleaned room. This is most appropriate for children ages 8 and up.
Share an experience together. This year, my sister suggested that hers and my family share an experience together instead of exchanging gifts. I loved this idea since we don't spend a lot of time together. After all, we live an hour away and both of us are busy with our own families. Several years ago, my parents got tickets to Blue Man Group for us adults only to share an experience and on a separate occasion, we took all the adults out to a nice Chicago restaurant. Time together making memories lasts far longer than a gift. Why not try this alternative?
Personalized Gift Ideas
Create a memory photo book or calendar. My parents actually told us not to buy them gifts this year. They asked for an updated portrait of our family instead. In the past, I have created photo calendars for my parents and my grandmother for Christmas.
Write personalized letters to each other. One year, when I was in my twenties, I wrote each of my parents a letter. In the letter, I told them what I appreciated about each of them, my favorite childhood memories of them, and also took the opportunity to apologize for things I knew I had done to hurt them. I saw my father's eyes well up when he read his letter and I know that he and my mom still have them. Your children, your spouse, and maybe your parents might appreciate a personalized letter like the one I wrote.
Create personal framed name acronym. Alternatively, you could use the letters of your child's name to create a poem or frameable artwork unique to your child. For example, if your child's name is Julie, you might use these words to describe your child–Joyful, Understanding, Loved by God, Imaginative, and Eager. You could use Canva, Photoshop, or another graphic design program; stenciling, calligraphy, or other freehand method; or again, get inspiration from designs on Etsy.
Dig Deeper into the Real Story
You may already read the Christmas story each year, but maybe you need an infusion of fresh ideas. We know the Christmas story. We hear it all.the.time. But, admit it. When we hear something too often, we start to tune out a little bit. Why not switch it up a bit and try some of these ideas?
Visit a live nativity. A neighborhood church produced one every year and it became a family tradition to see this outdoor, live performance.
Study the Names of Jesus. Alternatively, you could use a Names of Jesus devotional that explores the names of Jesus in more depth.
Create a Jesse Tree.
Celebrate Advent. Advent is a time of preparing our hearts for the arrival of Jesus. One way to celebrate is through an Advent wreath. There is also a Christ candle lit on Christmas Eve. You could read a Bible passage related to each of these virtues that Christ brings.
Imitate the real St. Nicholas. He was a real person who loved Jesus and gave anonymous gifts to help people, especially the poor. Read more about him and help your children understand the truth. Be a "secret Santa" and put money in parking meters, shovel a neighbor's driveway and sidewalk, or other kind deed.
Read through the real Christmas story. This may seem obvious, but there are many aspects of the holiday that are not in Scripture but are in nativity scenes. For example, the Scripture doesn't say how many wise men there were and the wise men didn't arrive until Jesus was about a year old. This version of the Christmas story aims to remain true to Scripture and will help you spot the discrepancies that have crept in over the years.
Service Ideas
My family and I began doing these activities when my children were young (and still receiving purchased gifts). It helped them develop empathy, compassion, and an other-focused perspective during a me-focused season. Afterwards, we would usually have a special time of cookies and hot chocolate while watching a favorite Christmas movie. They were always actively involved, whether it was choosing and making the types of cookies we passed out or choosing the gifts for other children.
Make cookies for your neighbors and distribute them with a special Christmas Scripture. Make it easy and use a boxed mix. Then, the kids can make the cookies without much help.
Make a commitment to do a service project every Christmas. This could be putting together an Operation Christmas Child shoe box, choosing names from Angel Tree, volunteering at a homeless shelter or soup kitchen, or another idea. Maybe they'd like to pack food at a Feed My Starving Children packing event. Find something that the kids really like so that serving is a joy. See this post about the benefits of service.
Sing at a nursing home or distribute cookies or homemade ornaments there. Even just visiting with residents in their community room and playing games with them brings joy to these often forgotten folks.
Donate the money you would've spent on gifts. (Even if relatives wouldn't agree, you and your children could.) World Vision, Compassion International, Heifer International, International Justice Mission and others offer gift catalogs that allow you to purchase a cow, chickens, or a sheep; build a well or a school; or provide counseling for a rescued slave.
Not exactly gift free Christmas, but …
Growing up, my extended family implemented a grab bag Christmas. It worked really well and each child went home with fewer, but nicer, gifts. As I mentioned at the beginning of this post, we limited the number of gifts for our children (and kept a strict spending limit). We decided that each would get one nice gift and a couple of stocking stuffer type gifts. That's it. With this as our norm, it actually disgusted them to see their cousins' tree barely visible under the stack of gifts they received.
Introduce a grab bag Christmas. If you have a large extended family, maybe all the adults put their names in one hat and all the kids put their names in a different hat. All the adults choose one name from each hat.
Decide as a family that you will buy only one gift (with a set budget, of course) for each person, even your own kids, and that you will buy gifts for a limited number of people. For example, in some families it is agreed that only the children will receive gifts. Or, that extended family doesn't receive gifts, just the enjoyment of each other's company at the holiday meal.
Another alternative is buying three gifts–one for the heart/soul, one for the mind, and one for the body–within a set budget. That could be a devotional, a new educational toy, and some bubble bath for as little as $35.
I hope I inspired you with some new ideas. Have a very merry Christ-centered Christmas!