Family game night is a great way to bond and have fun together, especially during the holidays. However, with so many different games on the market, it can be difficult choosing the best ones.
When selecting which family games to invest in, you need to consider the age range of the people playing, along with everyone's interests. It can be challenging that's for sure!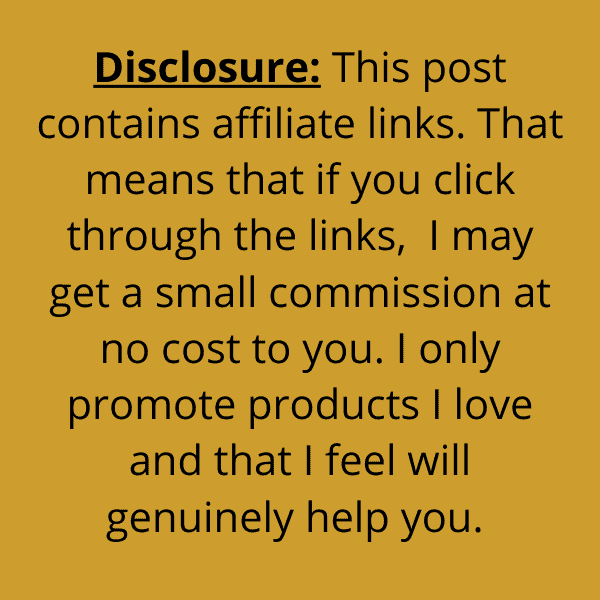 So, to make it a little easier, below you'll discover a list of the top 10 family game night products. Whatever your budget and preferences, you're sure to find at least one game below to match them.
10 Best Games for Family Game Night
One of the most popular games for family game night has undoubtedly been this Watch Ya Mouth Throwdown Edition Card Game. Designed to be played by 3-10 players, this hilarious game shows no signs of slowing down in popularity.
The goal is to wear a mouth retractor, while attempting to read what's on a card. Your teammates then have to guess what you are saying. Get it right and your team wins points. This Throwdown edition also adds to the fun, getting you to partake in some of your favorite silly games, drawing, singing and taking part in relay race activities. It's a super fun game the whole family will enjoy.
The game comes with 143 phrases, suitable for children aged 8 and over. However, there's also the option to invest in the adult expansion pack, designed for those days you need a little adult entertainment with friends.
2. Catan: a great choice for family game night
If you prefer strategic based games, you'll love Catan. Simple and straightforward to learn, this board game has become one of the most addictive family games on the market. It's even won the "Game of the Century" award.
Designed for 3-4 players, each game lasts around an hour and it offers excellent replay value. The goal is to help your settlers tame the Catan isle. Throughout the game you'll reveal the regions and harbors of the isle, acquire resources and develop your settlement. This is done via trading with other players, lucky dice or cards.
What's great about this board game is that no two games are ever the same. So, each time you play you'll experience something slightly different. It includes a full instruction booklet so you and the family will quickly learn how to play.
I know some families find Harry Potter controversial, but the game has some fun features that other versions of Clue don't have. So, if you love "whodunnit" games and Harry Potter, you'll love this USAopoly Clue Harry Potter game. Your goal is to solve the mystery behind a student's disappearance at the famous Hogwarts school.
Each player gets to play as one of the Harry Potter characters. Along the way, you'll need to figure out who did it, what item or spell they used, and where the missing student was attacked.
One of the most exciting aspects of this game is that as you move around the board, moving staircases and hidden passages are revealed. You could also find yourself face to face with the Dark Mark. However, you can gain protection through allies, help cards and spells. Once you've figured out all the clues, head to Dumbledore's office to report it.
This is a game the entire family will enjoy playing. It's designed for children aged 9 and over and requires a minimum of 3 players.
Sometimes as a family, you just want a game you can play quickly. You don't want to spend hours learning the ropes, you just want quick, fun gameplay for family game night. That's where this Mattel Games Blink card game comes in useful.
Known as the world's fastest game, players are required to match the color, shape or number of the cards on either 1 or 2 different piles. You'll be competing head-to-head with another player and the goal is to eliminate all of the cards in your draw pile.
This is a game which tests your reflexes and response time and it is super-fun to play.
If your family loves strategy-based games, they'll love playing this Dragonwood A Game of Dice & Daring. This game isn't just super-fun, it also teaches your kids more about math and probability.
The goal of the game is to capture numerous creatures. On each go, the player can choose whether to draw a card or attempt to capture a creature or gain an enhancement. Initially, it looks like there is a lot to learn about the game. However, the instructions provided make it simply for even young children to understand.
Each time you play, you'll start to learn which strategy works for you. It's surprisingly addictive and your kids are sure to love it.
Forbidden Island Card Game has been popular for many years and it shows no signs of slowing down. It actually won the Mensa Favorite Brainy Games award in 2010 and it features a playing time of approximately 30 minutes.
In order to play, it's going to take strategic thinking, cooperation and problem solving. You need to work as a team to capture sacred treasure on the forbidden island. The island gradually sinks with each turn so the goal is to find the treasures together before going down with the island.
What's great about this game is the fact that it's complex enough for adults to enjoy, yet not too complex that kids can't play.
If you're looking for a game with a lot of replay value, Days of Wonder Ticket to Ride is the perfect choice. It's dubbed as one of the most popular specialty games on the market and it provides from 30-60 minutes gameplay per session.
The goal is to make your way around the board, collecting and playing matching cards in order to claim different railway routes. It celebrates Phineas Fogg's Around the World in 80 Days feat. Each player has to try and travel by rail to as many different cities across North America as they can in 7 days.
It's a beginner strategy based game which young and old alike enjoy.
8. Castle Panic: a cooperative family game night experience
Looking for the perfect game for board-game beginners? Castle Panic from Fireside Games is the perfect starter game for the entire family. One of the few on the list that can also be played alone, it's designed for players aged 10 and over.
The goal is to protect your castle against monsters. You win by having one tower remaining and all monsters slayed. If playing as a family, you'll be working cooperatively, rather than against each other. What's truly unique about this game is the fact you can customize the rules for different game variations.
If you're searching for a game that's fun to play and isn't overly competitive, this is definitely a great choice. Up to 6 players can play together, and it's fab for encouraging co-operative play in children. As each game lasts up to 2 hours, it provides plenty of entertainment.
The second forbidden board game to feature on the list, this Desert variation is another co-operative game. Players need to work together in order to recover a legendary flying machine which has been buried within the ruins of an ancient city in the desert.
As it is one of the later Forbidden games, it does incorporate new features. One of the most unique is the fact that the board is ever changing. It is challenging, yet easy to grasp. You'll find yourself dying frequently, and you need to come up with a strategy in order to try and beat the game.
It's a fantastic family game for those seeking a non-competitive option. If you've played any of the other Forbidden games, you're sure to love this one too.
Finally, we have the Ravensburger Labyrinth board game for kids and adults. Easy and fun to play, the game is designed for 2-4 players, aged 8 and over.
It's an action-packed game in which you need to find characters and objects in an ever-changing maze. The winner is the player who manages to make it back to the starting square after collecting all of their characters and objects.
In order to win, you need to think ahead. It has an element of competitiveness, allowing you to potentially force other players to different locations on the board. As the walls of the labyrinth move, traps are revealed for additional challenges. It offers a ton of replay value and is a fab game to get lost in.
So, there you have it–10 of the best family game night products you can buy right now. Whether you're looking for something competitive, or a game where you can all work together, there's something above to fit your requirements. The majority of the games are simple to learn, and you can find additional game play instructions in videos on sites such as YouTube. Whatever your interests, budget and family age-range, there's a game above that's sure to impress.