This post contains affiliate links to recommended helps. If you click through and purchase something, I may receive a small commission that helps keep this site running. Thanks for your support!
Dealing with emotional pain can be a lot like dealing with physical pain. Have you ever been riddled with muscular knots all over your back? Doctors call them "trigger points." As a woman living with fibromyalgia, my back frequently hurts with several of these. The only way to truly dissolve the knots is by pressing on them. Hard. It seems counter-intuitive. But, if I avoid this crucial action, the pain persists for days or even weeks.
Sometimes we need to lean into other kinds of pain, too. What if we are dealing with emotional pain? As a mother of challenging kids, I regularly dealt with comments that inflicted hurt. But, what to do?
What if…
Your spouse hurts your feelings?
A friend excludes you?
Your mother criticizes you?
A ministry partner treats you unfairly?
What God Says About Dealing with Emotional Pain
Forgive
We know that in Matthew 6: 14-15, Jesus says, "For if you forgive men when they sin against you, your heavenly Father will also forgive you. But if you do not forgive men their sins, your Father will not forgive your sins." Ouch. But, we often misunderstand what forgiveness really means.
What forgiveness is not
Forgiveness is not…. putting on the happy face when the person is around and then mumbling under your breath, complaining, when she leaves the room. (Then you are sinning through gossip, slander, and deceit)
Forgiveness is not… shutting your mouth about your hurt and continuing to let the person disrespect you or abuse you. It doesn't mean tolerating evil.
If you refuse to talk or cry about it, shoving it down into your subconscious as though it never happened, that isn't forgiveness, either. It doesn't mean harboring bitterness or resentment.
Forgiveness is the key that unlocks the shackles of the past which poison your present. By unlocking the key, you are no longer a prisoner of others' sins.
When we say, "I forgive you," we determine that we will not allow their sin to cause us to sin, even sin against ourselves. We never told them that their actions were okay. We simply decided to let go and let God. "I forgive you" means "I give you over to God for punishment."
Check out Romans 12: 17-19, "Do not repay anyone evil for evil. Be careful to do what is right in the eyes of everybody. If it is possible, as far as it depends on you, live at peace with everyone. Do not take revenge, my friends, but leave room for God's wrath, for it is written: 'It is mine to avenge; I will repay, says the Lord.'"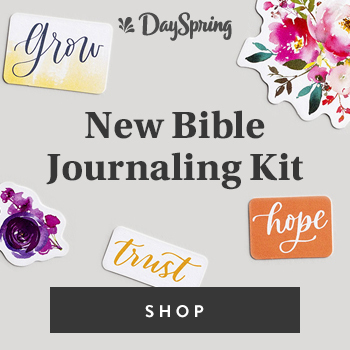 Press in to the Pain
In order to really forgive, we can't push the pain down to fester and grow. Then, it becomes chronic pain that throbs and grows to encompass many areas of our lives. It becomes our new normal. We become bitter, resentful, anxious, depressed, maybe even develop physical symptoms. No. When dealing with emotional pain, we must deal with it when it is a "trigger point" and press in. It may be helpful to try writing down your pain beforehand.
"Therefore, if you are offering your gift at the altar and there remember that your brother has something against you, leave your gift there in front of the altar. First go and be reconciled to your brother; then come and offer your gift." Matthew 5: 23-24
"Therefore each of you must put off falsehood and speak truthfully to his neighbor, for we are all members of one body. In your anger, do not sin; Don not let the sun go down while you are still angry, and do not give the devil a foothold." Ephesians 4: 25-27
Courage and Strength
Confronting the pain and forgiving others is hard! Sometimes we need supernatural strength and courage to move forward. But, the Lord gives us what we need. He goes before us and prepares hearts. He hears our prayers and reminds of the riches we can access through him.
"I pray also that the eyes of your heart may be enlightened in order that you may know the hope to which he has called you, the riches of his glorious inheritance in the saints, and his incomparably great power for us who believe." Ephesians 1: 18-19a
"Do not be anxious about anything, but in everything, by prayer or petition, with thanksgiving, present your requests to God. And the peace of God, which transcends all understanding, will guard your hearts and minds in Christ Jesus." Philippians 4: 6-7
Humility
We also need humility. Sometimes we perceive only our side of the story and don't realize that we caused the other person pain as well. We need to be good listeners and slow to speak.
"My dear brothers, take note of this: Everyone should be quick to listen, slow to speak, and slow to become angry, for man's anger does not bring about the righteous life that God desires." James 1: 19-20
"A patient man has great understanding, but a quick-tempered man displays folly." Proverbs 14:30
"Reckless words pierce like a sword, but the tongue of the wise brings healing." Proverbs 12:18
Dealing with emotional pain is never easy. But, we must address it swiftly and effectively or we risk falling into sin ourselves. How has this post blessed you today?