Sometimes, our lack of discipline can bring us close to death. We know we shouldn't eat certain foods or we know we ought to exercise, but we ignore it or put it off. I know I've done this. My mind tells me, Nothing happened last time. It's okay. It's not like you eat that ALL the time.
We do this spiritually, too. We forgo daily Bible reading and think, I'm good. It's only Monday and I went to church yesterday. One day won't kill me. But, what if we keep telling ourselves that?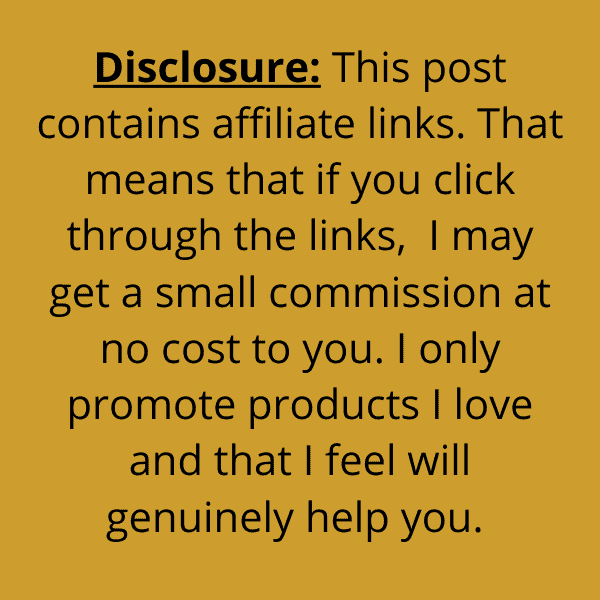 I did it with food and my lack of discipline caught up to me. And, in summer 2018, I almost died.
Rushed to the hospital
My sons and I were sitting at the table in one of our favorite gluten-free bakeries. I had promised them we would go there before heading out on our trip. Each of us had our pastries–smiling and talking. Then, it happened.
My ears started itching, then my mouth. I felt dizzy, short of breath, and weak. My body felt tingly all over and my stomach cramped up. I stumbled to the bathroom.
When I didn't come out after a half hour, my older son came to the door. "Mom, are you okay?"
No, I wasn't okay. I thought it might pass, but instead, I struggled to get myself off the floor. My own voice sounded far away. I shivered with cold but dripped with sweat and couldn't catch my breath, among other symptoms. All I wanted to do was sleep. But, we have to go on this trip! There's an interview. We can't reschedule. But I feel so tired . . .
"Tell the bakery to call an ambulance."
In the ambulance, my then 11-year-old son watched as the EMT covered my face with an oxygen mask and they started an IV in my arm. My then 17-year-old son sat in the front seat answering questions about me. At the hospital, my symptoms continued and I went into anaphylactic seizures.
A half hour later, I walked out of there feeling as though nothing happened.
And, the whole thing was my own fault.
I knew that I had a dairy allergy and I binged on dairy for two weeks anyway. Hey, nothing happened before! In the weeks prior to this incident, I had gleefully eaten butter, cheese, and ice cream. I absolutely love pizza and ate that, too. Twice.
The thing is my body DID warn me. I developed knotted muscles in my extremities. Acne flared up. My lower back ached. I felt tired early in the day. But, I didn't pay attention. I chalked it up to my fibromyalgia and took more of my dietary supplement.
My lack of self-control nearly killed me and now, I can't eat dairy at all. Not even a little piece of pizza. Traveling is challenging. Restaurants put cheese on everything! (Here's some more advice for vacationing with allergies.)
A lack of daily Bible reading can result in a spiritual emergency
Just like ignoring my dairy allergy resulted in a near-death experience, ignoring daily Bible reading can have the same result. Sometimes, I diligently sit in my prayer nook, light a candle, and dig in. Other times, I tell myself, I have so much to do today. God will understand. I know a lot of verses anyway. But, inevitably, I start feeling icky in my soul. I find myself being snarky with my kids. Old, forgotten wounds resurface and my thoughts grow dark. Then, something difficult happens and I'm driven back to my daily Bible reading. And, the living water quenches my soul's thirst. I close my eyes and wonder why I ever let myself become undisciplined.
Sometimes we replace daily Bible reading with bad habits
Sometimes we are busy, but sometimes we're not truly busy. Our busyness comes from allowing poor habits to steal our time. Have you ever told yourself you'd spend just 15 minutes on Facebook and you ended up spending an hour? I have. How about, I just want to watch this one show, and then you end up watching television the rest of the night? That's happened to me, too. There's nothing inherently wrong with Facebook or television, but when we spend more time there than with the Lord, well….
Many times, it is a weakness in ourselves that we think we can control. Food. Binge-watching. Romance novels. Social media. We know we shouldn't be eating from that tree, but we ignore the warning signs. We tell ourselves that we're okay, but our consciences are troubled.
What's the habit that steals time from your daily Bible reading? I know I've had to repent of too much time on my computer. Sometimes, I've stayed up way to late reading crime fiction or sci-fi/fantasy novels (I admit, I am a Tolkien junky). Other times, I can't seem to say no to others' requests on my time. Cleaning my house or driving kids around to their activities takes precedence over daily Bible reading. What a wretched woman I am to ever put those things before my precious Savior! But, sometimes, I do.
I have to admit my poor habits and repent. Because,
Less time on non-productive activities means more time for daily Bible reading!
And, sometimes, we need to seek out new tools, new studies, that help us accomplish our goals. In my Faith Journeys bible studies, I intentionally made each day's reading and questions manageable in 10-15 minutes. And, they generally follow the SOAP method–Scripture, Observation, Application, and Prayer–which is a form of inductive Bible study. Right now, you can study either the book of Romans or the book of Philippians.
Filling up with the wrong things can also lead to death
A few years ago, my oldest daughter spend two days in the hospital for a preventable health issue. Routine blood work showed that she had dangerously low iron, so low that the staff marveled that she was even walking around. For months, she had struggled with low energy, fatigue, losing her breath, and bouts of heart palpitations. She had chalked it up to being out of shape, irregular sleep patterns, and panic attacks. For quite a long time before that, her health concerned me.
Repeatedly, I chided her for not eating the high-quality meals I offered her. She hardly ate any meat. Instead, she binged on cheese curls and soda. Many times, she skipped meals altogether, saying that she wasn't hungry or that she "just wanted to finish up this project. I'm on a roll!" Many times, when we were in the car, she complained of feeling nauseous and faint, begging me to buy a snack.
Once she was in the hospital, my daughter got a blood transfusion and intravenous iron. She nearly skipped out of the hospital as her body was filled with the new vitality of life that some anonymous person had gifted to her with her blood.
To be honest, I was grateful she was alive, but also angry. The whole thing would never have happened if she had only eaten what I had offered her all along.
Fake spiritual food vs. real spiritual food
My daughter ate, and maybe she felt full. The fake food gave the illusion of nourishment and tasted better than the real thing. However, it left her body sick. I later learned that she was, in fact, lucky to be alive, her iron was so low.
Maybe we aren't filling our time with bad habits, but rather fake spiritual food. Have you ever picked up a book by a professing Christian author and called that your daily Bible reading? This dangerous substitution feels spiritual and offers insights that we may not see. However, false teachers abound and we may unknowingly stray away from Biblical teaching through these books. We must be careful and the only way to discern false teachers from true leaders is through our own diligent reading of the Scriptures.
Conference events
Another type of fake spiritual food are conference events. I love great speakers and often leave such conferences with renewed fervor for Jesus. However, if I rely solely on conferences and even teachers at church for my spiritual food, I will suffer spiritual death. These classes and events don't occur often enough and have the same downsides as relying on Christian inspirational books (not studies). In addition, if I rely on them alone, I am like a baby relying on someone else to feed me and I will soon starve. I have to learn to feed myself. Conferences and classes are like special occasion dinners at fine restaurants or banquets. They can't replace my daily food, my daily Bible reading.
God offers us spiritual food through daily Bible reading
Sometimes we make excuses with the busyness of life. Other times, we aren't really that busy but we think we are because of bad habits. And, at times we deceive ourselves by substituting daily Bible reading with Christian books, conferences, and church classes. But, there's only one way to avoid spiritual decay and death. We must actually dig in and commit to daily Bible reading. This is the cornerstone of all other spiritual disciplines, such as prayer and fasting.
Benefits of daily Bible Reading
Now that we understand what prevents us from reading our Bibles everyday and the devastating consequences, let's explore some great reasons to dig in.
Sharpens the sword
Ephesians 6: 10-18 tells us how to put on the full armor of God and in verse 17 it says, Take the helmet of salvation and the sword of the Spirit, which is the word of God. (Emphasis mine.) The Word of God is a defensive weapon against the enemy. All the other pieces of armor are offensive, they are not weapons. Even Jesus used it to defend himself against the devil's schemes as we see in Matthew 4: 1-10, when he repeatedly says It is written.
But how can we wield the word of God effectively to defend ourselves if we don't know it and know it well?
For example, according to a 2017 study conducted by Lifeway Research, only about 20% of Americans have read the entire Bible at least once. A 2014 study by the same organization found that 44% of Christians surveyed read their Bibles at least a few times a week. But, many of us read our favorite parts over and over again. Let's commit to reading more than the book of Psalms. I know that reading some of the Old Testament books can be boring and difficult to understand. Numbers, anyone? And yet, have you ever heard this: May the Lord bless you and keep you; the Lord make his face shine upon you and be gracious to you; the Lord turn his face toward you and give you peace. That's Numbers 6: 24-27.
Builds wisdom
Proverbs 2: 1-6 tells us, My son, if you accept my words and store up my commands within you, turning your ear to wisdom and applying your heart to understanding, and if you call out for insight and cry aloud for understanding, and if you look for it as for silver and search for it as for hidden treasure, then you will understand the fear of the Lord and find the knowledge of God. For the Lord gives wisdom, and from his mouth come knowledge and understanding. The Bible is that hidden treasure, it is the inspired word of God.
It is not a dead history book, written 2,000 years ago and therefore, irrelevant today. The word of God is living and active. Sharper than any double-edged sword, it penetrates even to dividing soul and spirit, joints and marrow; it judges the thoughts and attitudes of the heart. Hebrews 4:12 Daily Bible reading can transform us, just as any other daily habit can change our lives. It cuts deep, straight to the heart, molding us and growing fruits of the Spirit. But, only if we dig in.
Invites us to know Jesus better
The Bible is God's love letter to us. It is the story of redemption. It reveals God's character to us and the more we read it, the more he speaks to us. If we only read Old Testament stories, we might think that our God is vengeful and mean. Many people who have not read the entire Bible say that. They say, "I cannot believe in a God who would exterminate entire people groups because of their religious practices." Conversely, we might make the mistake described in Romans 6:1, What shall we say, then? Shall we go on sinning so that grace may increase? Only by reading his Word can we begin to understand his nature.
The Bible also tells us about God's will for our lives. So, not only can we learn about his character, but also about his plan for how we should live. Romans 12:2 says, Do not conform any longer to the pattern of this world, but be transformed by the renewing of your mind. Then you will be able to test and approve what God's will is–his good, pleasing and perfect will. First, we must allow his Word to transform us and then we will know his will for us.
Ways to approach daily Bible reading
I already mentioned that many folks read and reread their favorite parts, such as the Psalms or one of the Gospels. I encourage you to read beyond that. Sometimes people do the "random verse of the day" thing. I don't recommend that, either. Here are some tried and true ways to effectively have daily Bible reading.
Read the Bible in a year plan
You have probably heard of this before and I have followed one of these plans myself in the past. The first time I did this, the daily Bible reading followed a chronological approach. The second time (and all other times), I followed a plan whereby the publishers broke up the reading like this: a passage from the New Testament, a passage from the Old Testament, and a Psalm. That way, when I got to the boring and repetitive parts of Leviticus, Numbers, and Deuteronomy, it's wasn't so tedious. Sometimes, the publisher even matches Old Testament passages with where they're quoted in the Gospels. If you are looking for a plan that isn't chronological, but breaks it up the way I described, then this plan is for you.
Another way to do this is listening to the Bible on audio while you drive to work or sit on the train. Just listening for 13 minutes a day will take you through the entire Bible in one year. If you really struggle with finding time, take back those precious traveling minutes for the Lord.
Read one book at a time
While you could do this by following the chronological "Bible in a Year" plans as cited above, you could also just choose a book yourself. Sometimes, I feel that the Lord is nudging me to read a particular book from beginning to end. Maybe I purchase a Bible study book to help me not only read it, but really break it apart and study it deeply. One of my favorite series for this is the "BE" series by Warren Wiersbe. It is an excellent Bible study series by a solid teacher from Moody Church in Chicago. Another helpful book for really digging into the Scriptures and understanding what it says is How to Read the Bible for All It's Worth by Gordon D. Fee and Douglas Stuart. Interested in reading through Romans? I offer a Bible reading series called Faith Journeys and a study of Romans is the first one.
Bible journaling
I have not yet done this, but I love the beautiful, inspiring art that folks create as they read. Art can truly deepen our understanding and add a new dimension to our daily Bible reading. After all, God is the ultimate artist! Some resources to check out if you are interested in this form of reading and studying include: Beautiful Word Coloring Bible, Journal the Word Bible, or a topical monthly kit, such a Women of the Bible kit.
Or, you could try Christian adult coloring books as a creative worship alternative.
Meditation verse
Following a devotional that offers a daily verse for meditation is better than nothing, but not ideal. Very often, verses can be taken out of context. And, devotionals are meant to be encouraging and inspiring. They aren't usually written for teaching, rebuking, correcting, and training in righteousness so that the man of God may be thoroughly equipped for every good work. 2 Timothy 3: 16-17. Most of a daily devotional is actually someone's personal thoughts about a verse.
However, using one of these tools can help with memorizing verses and keeping your heart and mind focused on Christ. But, I would advise against replacing daily Bible reading with a meditative devotional verse. This can become a dangerous deception that leads us away from really digging in to the Word of God.
Get started today!
Don't wait until the new year or an opportune time to get going on daily Bible reading. Start today! Jesus patiently calls to you and invites you to sit with him every day. He wants you to know him as well as he knows you. And, you can't reap the other benefits, gaining wisdom and sharpening your defense against the devil, if you don't invest daily time in the Word.
Other posts in the Clutching His Hand series:
Forgiving Others When They Hurt You
Being Grateful When You Don't Feel Like It
How to Trust God When You Lose Everything
Hope in the Midst of Chronic Illness